Tue 26th May 2020

Overcast 18°C
The beautiful village of Tattenhall in Cheshire
Webteam:
February 2020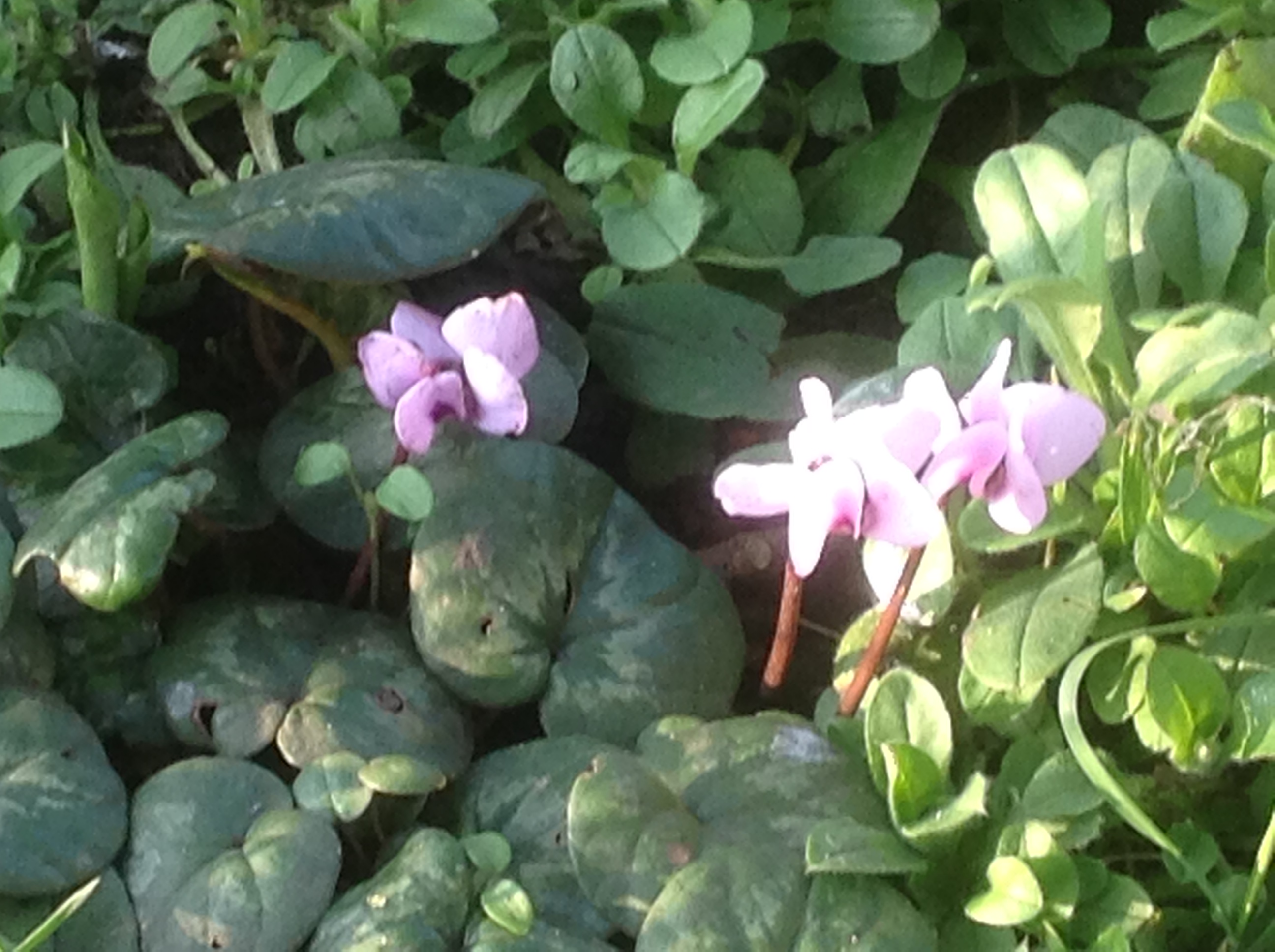 The garden is definitely waking up, birds are singing again and there are lots of things flowering — snowdrops, crocuses, cyclamen coum, as well as flowering shrubs and trees, like winter flowering cherries and cornus mas. Although we still feel at times to be in the grip of winter it is a hopeful time. But we have to be aware that winter blasts may still be around the corner and keep a weather eye out. It is still very early, a lot of Tattenhall gardens will be very soggy, so you may need to wait to get out and do all the jobs that are needed.
I struggle at this time of the year with wanting to tidy up the garden, having left seed heads to look good in the frost, and for insects and birds. Last year, I enjoyed watching chaffinches eat the seed from the Phlomis russeliana, which has wonderful seedheads, but then the tidy gardener in me reveals itself and by now I want to see fresh growth. Fergus Garrett recommends cutting back hollow stems to 12-15 inches to preserve overwintering insects, and then to leave chopped up stems onto soil, again to provide for the insects. It may look untidy but the spring growth will soon take over. So being a eco-friendly gardener does mean a change in behaviour and understanding.
Jobs for February :
Finish pruning pleached limes. espaliered pears, and any apple trees, as well as roses, late flowering clematis and buddleias.
Chit potatoes.
Sow seeds in the greenhouse, I like to sow broad beans inside as it is such a gamble to sow direct.
Net purple sprouting if you haven't already done so, those pigeons will just love a tasty meal of young cabbage,
Prune winter flowering shrubs like winter flowering jasmine when they have finished flowering.
Prune wisteria and hardy hedges.
Divide snowdrops after they have flowered they are better divided in "the green".
This is the time to cutback, divide and move ornamental grasses as long as they have started to regrow.-If your soil is workable you can start preparing the soil for sowing, I like to dig in quite rough compost for hungry feeders like runner beans and courgettes on my sandy soil, which is very well drained.
Photograph: Hardy cyclamen coum
popular recent storiesAlso in the news