Thu 1st Oct 2020

Moderate rain shower 12°C
The beautiful village of Tattenhall in Cheshire
Webteam:
August 2020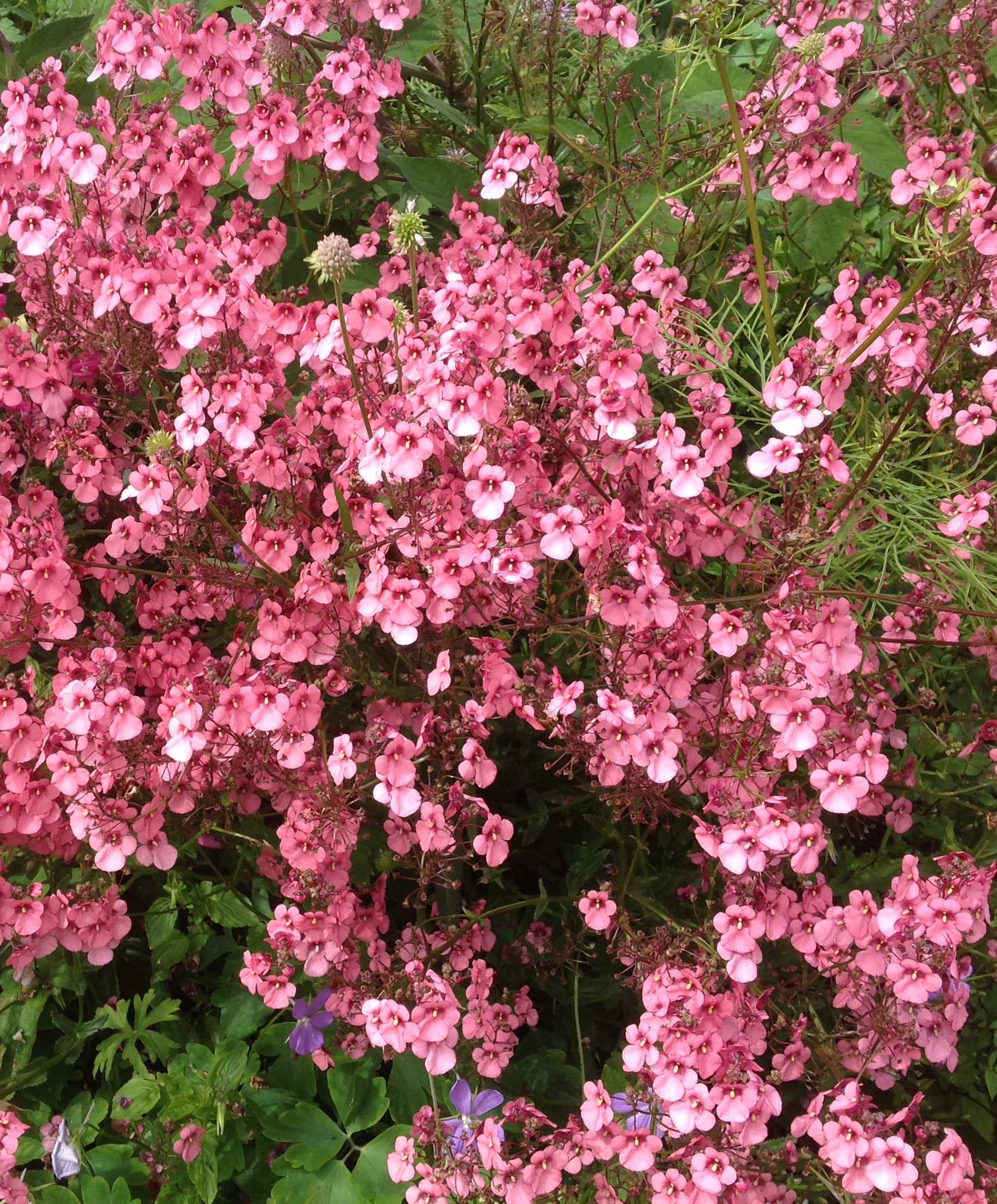 It has been an interesting summer in the garden, and the last month has been no different , hot, cold, dry and wet -typical English summer. But it has meant that some plants have kept flowering for longer, but the drought earlier in the year has left some plants looking rather sad. Phloxes and roses get a white mould when dry and however much they are watered this does not to seem to improve. However cut back they will be fine next year, but it may be a reminder to incorporate a moisture retentive mulch to try and avoid this problem, especially in those few gardens in the village that have free draining sandy soil. Those of you gardening on clay maybe need to work more mulch into the soil to try to open it up so the clay does not dry to a concrete like state!
The one plant that has been flowering for months and has clearly loved this summer is Diascia personata( see photo,) although continuously flowering , it needs no deadheading, and although brittle, roots very easily from cuttings.
Jobs to do in August
Water, feed, deadhead. Water, feed, deadhead. And keep repeating.
Parsley and other herbs sown now will mean that you have a fresh supply for the winter
Continue picking sweet peas and removing any seed heads. Also mulch, feed and water.
Pruning your wisteria this month will not only tidy it up but will also divert its energy from producing tendrils to producing flower buds for next year.
Some hardy annuals can be sown now, direct in their flowering positions meaning early flowers next spring/summer.On dry days, collect your own seed from your annuals and either sow direct or sow into pots.
Salad leaves can be sown this month, in fact keep sowing and you'll be eating salad all year round.
Continue to remove side-shoots from tomato plants and boost ripening by giving high potash feed.
Harvest beans, courgettes, potatoes, cucumbers, salad leaves, etc, etc as soon as they are ready.
And enjoy the garden!
popular recent storiesAlso in the news