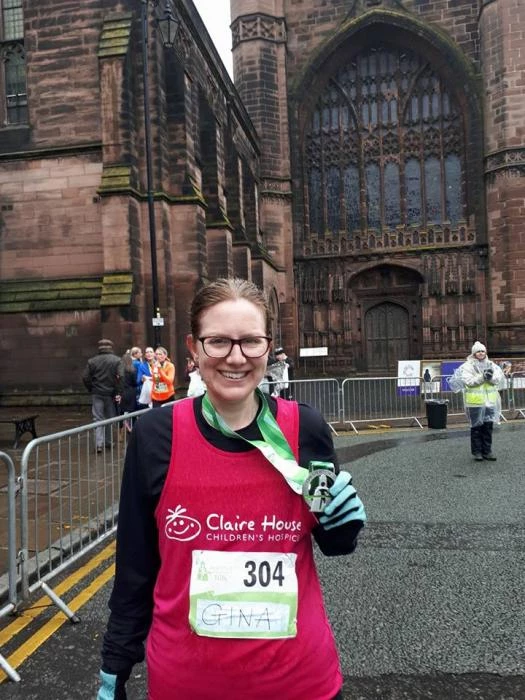 I am running Chester Half Marathon this April to raise money for Claire House Children's Hospice.
I started training last September with the 'Couch to 5k' app, having never run before in my life. It was hard work, particularly in the snow! In March I was lucky enough to get a last minute place in the first ever Chester 10k race, had a fantastic day and kick-started my fundraising for Claire House. Claire House are the official charity of Chester Half Marathon and I am running for all families who have need of this amazing place, but specifically for those affected by infantile spasms.
More information about infantile spasms can be found via the UK Infantile Spasms Trust, who seek to raise awareness, support families and offer hope: www.ukinfantilespasmstrust.org. My fundraising page can be found by CLICKING HERE.