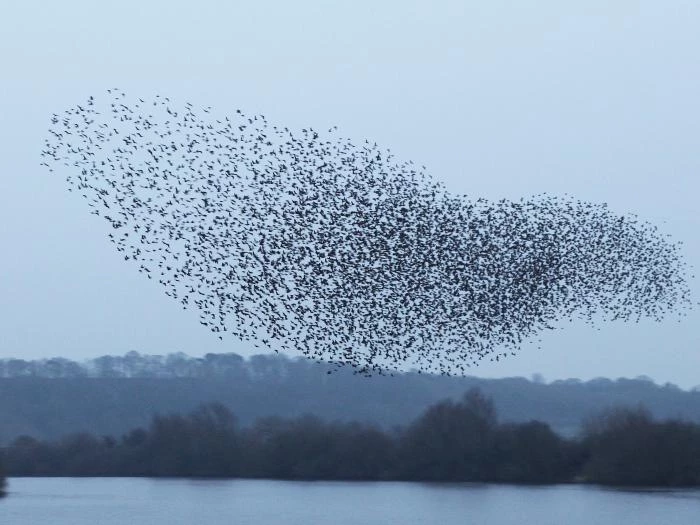 Autumn brings its own glories and interests.
The wonderful autumn colour of the leaves has all but disappeared and the heavy frosts give a different look to the countryside, but it's the time of year again when there are geese flying overhead gathering in the fields to overwinter and when the starlings are flocking together for safety, and flying over the Mill Pond at the rear of the War Memorial, and Barbour Institute.
Our local murmuration, as it is known, is not quite as big or dramatic as in this photo, but the numbers are growing and is certainly spectacular as they gather and whirl around the sky until altogether they plummet into the reeds. The noise of them in the reeds is quite loud!
So if you are anywhere at that end of the village and as it is getting dusk, keep an eye out for a flock of starlings and watch as they do their dance in the sky.
You might recall that we published an article by Mike Kennerley earlier this year CLICK HERE
(image is for illustrative purposes only).