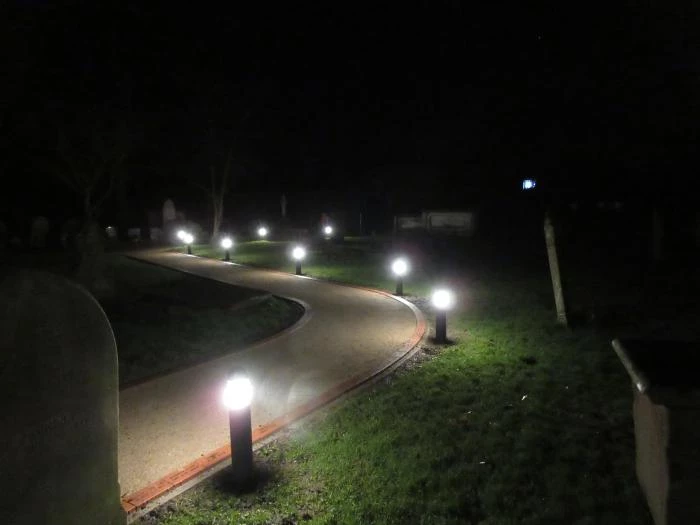 The People's Path in St Alban's Churchyard is now complete and the low-level lighting has now been activated.
Both the path and the lighting are a welcome addition in terms of public safety and in terms of utility.
We thank everyone for their continued involvement in this project and trust that you will enjoy full use of this welcome addition to St Alban's Churchyard in the coming years.
'Engaging with the Community'.