Sun 25th Oct 2020

Patchy rain possible 11°C
The beautiful village of Tattenhall in Cheshire
Tattenhall & District Parish Council:
January 2016
Your action is needed NOW.
A month ago we reported that CWaC had announced its intention to discontinue the 'New Homes Bonus' for Tattenhall and all other rural communities.
Every year CWaC receives a grant, the 'New Homes Bonus', from central government. The amount received reflects the numbers of new homes built and until now 20% of the grant has been transferred directly to Parish and Town Councils via the CWaC Community Fund. Our Parish Council receives an amount reflecting the number of new homes built locally and for 2015-16 this will be £7332. The money can then be spent at the Parish Council's discretion on local projects.
Loss of our share of the 'New Homes Bonus' would mean that money which should have been used to provide solutions to any problems arising from new homes built in Tattenhall, will now go to places "with more need".
Tattenhall Parish Council is very upset and dismayed about this proposal which could mean Tattenhall missing out on thousands of pounds. Other Parish Councils will also be affected and there is an e-petition on the CWaC website which residents can sign in an effort to stop this happening. (CLICK HERE) and register to sign. Registration is required but the process is very quick. The deadline is now 31st January 2016 :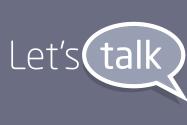 There is also a consultation document survey which you can complete to register your views on the proposal: (CLICK HERE). The closing date for the consultation is 5th February 2016.
popular recent storiesAlso in the news