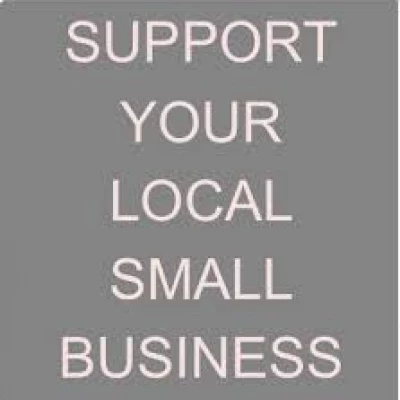 The Tattenhall Business Alliance asked how its members were working through the limitations imposed because of the Covid-19 pandemic. Here are some of the responses received.
Brian Mellor – Harthill Cookery School
01829 782097
chef@brianmellor.co.uk
www.harthillcookery.co.uk
We are currently closed...have to be. However, we can offer food for collection/delivery as restrictions start to ease. I can also help with any online tutoring for any food related students GCSE or college qualifications, and general support having taught in FE for 20 years. Please feel free to call if you would like some help.
Best Wishes
Brian Mellor

David Cramp – Senior Energy Broker @ Power Solutions
07976 449 565
david@powersolutionsuk.com
https://www.powersolutionsuk.com/
Energy prices are lower now than they have been for a long time so now is a great time to review your energy bills. If your supply, Gas or Electricity, is due for renewal within 12 months from now, Power Solutions can price the supply at today's rates and fix the offers to be held until the renewal date. I am sure that after this crisis is over the prices will increase quickly to enable the suppliers to cover their costs. This includes Schools and Academies.
If you would like us to help you review your energy costs, then please get in touch. We already help a number of businesses across Tattenhall.

Rob McKay – Sherrington Associates – Executive Recruitment and Executive Coaching
07756 195807
rob.mckay@sherringtonassociates.co.uk
https://www.sherringtonassociates.co.uk
Rob is a Tattenhall Local and the Managing Director of executive recruitment business Sherrington Associates, He is also Chair of the Institute of Directors in Cheshire. Rob is the retained executive coach to some of Cheshire's most prestigious employers and during the lockdown period is offering free career coaching to anyone affected by the crisis who needs guidance on their career choices. Sessions are limited to a small number of candidates and will be issued on a first come first served basis. To discuss directly, please get in touch.
Mrs Cathryn Woodall – Chartered Physiotherapist
01829 270544 or 738692
cathryn@farndonphysiotherapy.co.uk
463761,Q,R
Due to CORVID Farndon and Tattenhall have moved to remote consultations. We are doing our best to support our loyal and local patients at this difficult time. We are offering video consultations, whereby we carry out an appointment via a private video call. The assessment will follow the same format as a face to face consultation, followed by a modified functional assessment. We can provide a diagnosis and create a personalised treatment programme including goal setting, advice and an exercise prescription tailor made to you. Please leave a message on 01829 270544 or 738692 and we can get back to you to discuss an appointment.

Tony Rimmer – Rostons Land & Property Specialists
Mob: 07769 934146
tonyrimmer@rostons.co.uk
www.rostons.co.uk
In light of the recent COVID-19 Pandemic and following Government announcements, we are operating a business continuity plan and the Rostons Team are working from home in order to continue to serve our clients.
I am currently based at home and I will respond to your communication as soon as possible. Thank you for your understanding. If you would like to contact me urgently, please call my mobile number.
We are still open all be-it working remotely and trading
Kind Regards
Tony Rimmer

SUPPORT YOUR LOCAL BUSINESSES