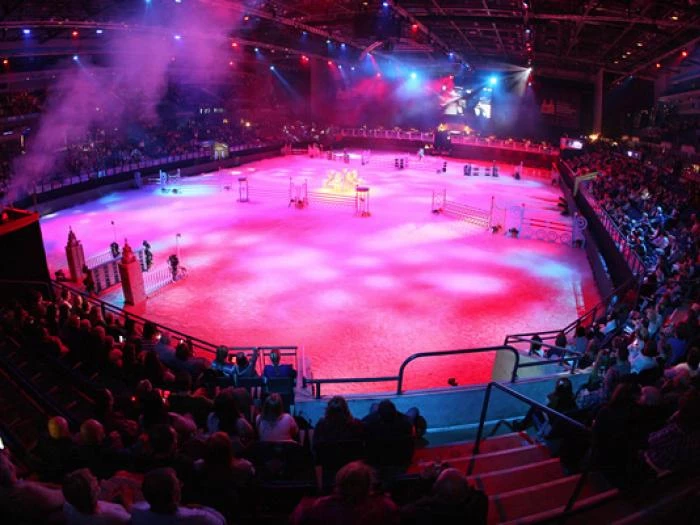 The Liverpool International Horse Show, produced and promoted by Bolesworth Events LLP, takes place from 28-31 December 2018 and will be held at The Echo Arena on Liverpool's iconic waterfront.
With an overall audience of 30,000 people, the show is set to thrill and enthral with both afternoon
and evening performances that will have audiences sitting on the edge of their seats.
Founded in 2014 by Show President Nina Barbour, the event is now in its fourth year and promises
to be better than ever, with world class show jumping and spell-binding dressage.
Top class riders will be travelling from all over the world to compete at this prestigious event.
A show for everyone, there is great family entertainment and fantastic music to get everyone in the
festive spirit during each performance.
The Liverpool International Horse Show is the place to be to celebrate the end of 2018 and welcome
in the New Year.
CLICK HERE to purchase tickets and to check the planned schedules.
The event will also be the finale to 'Liverpool 2018'; marking the 10th anniversary of Liverpool's triumphant tenure as European Capital of Culture in 2008.