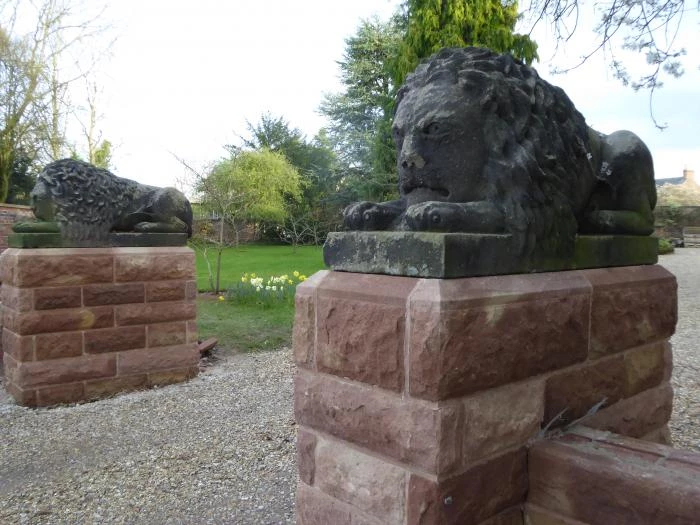 Whether they have been visiting cousins in Chester Zoo or been travelling further afield on safari, it's been a full eighteen months since the lions guarding the entrance to Lion House went away.
Earlier this week they returned and proudly sit atop two plinths skilfully constructed by Martin Chalk and Stuart Roberts.
If you'd like to know more about these lions and Lion House itself, our local history website features this story CLICK HERE.