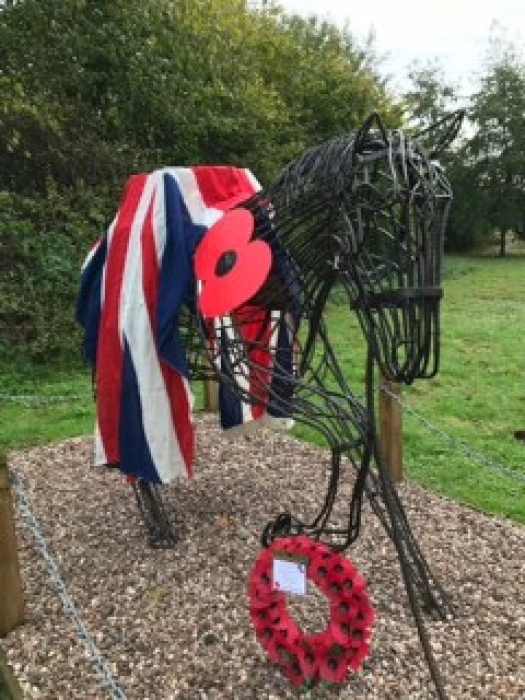 St Albans Church was packed yesterday morning for the Annual Service of Remembrance.
The large crowd then processed down the High Street to the War Memorial where more joined the throng including a detachment of the Marford and Gresford Velo Club. Wreaths were laid by Major David Bish on behalf of the Royal British Legion, Major Dan Caldwell RM on behalf of St Alban's Church, the Brownies, Guides and Scouts and a number of other village institutions.
The Last Post was then, followed by a Silence and the Reveille before the service ended with the singing of 'Abide with me' and the Dedication and the Grace.