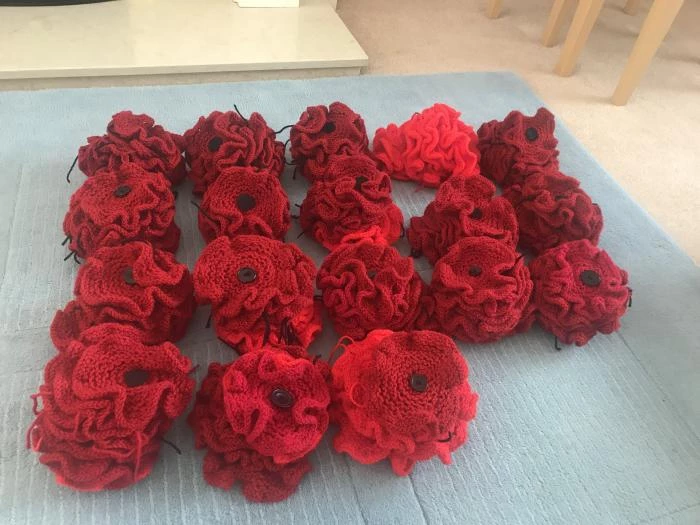 Well we have asked you to write in and write in you have!!!
The 'Poppy Appeal' for our Armistice Weekend Event is taking a hold in the village.
You will remember that a member of our own Webteam had created 20 poppies!
Step aside, we shout, we now have a Tattenhaller who has created 180 poppies; knitted by Sylvia Grant (a sample of which can be seen in the image).
Amazing – well done Sylvia and thank you.
In case, you have missed the buzz .....
For maximum effect and impact, we ask that all poppies are red with a black centre BUT they can be made in different mediums: suggested ones could be knitted, crocheted, those made of material or card and in different sizes -- our preference is that each poppy is as large as an adult 'fist'. They also each require a tail of thread or wool at the back for attachment (yes, we have a plan).
They can be delivered to any WI member or to our President, Sue Gamble at 14 Barnfield, off Covert Rise, 01829 772659
Sue has patterns for knitting or crocheting that can be sent by email or collected from her.