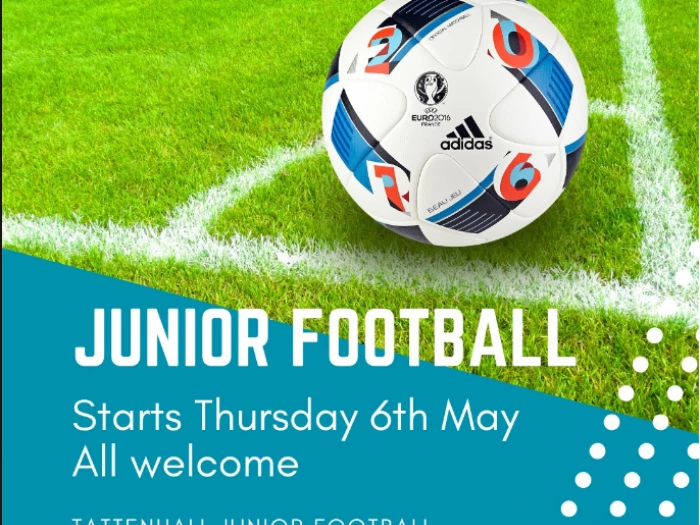 Just a few days to go! Places still Available!
Thursday, 6 May sees the start of Tattenhall Junior Football 7-week coaching courses for girls and boys! Preparations are all complete: goal posts are built, pitch is prepared, and MPH Coaching Academy's Mike Hayes is all geared up to meet the young footballers!
5.30 – 6.30 pm: Reception – Year 2
6.30 – 7.30 pm: Year 3 – Year 6
7-week Course:
Club Members: £35
Non-members: £42
There's been a marvellous response, but a few places are still available!
To book your place contact Coach Mike on 07969 691358 or email mphcoachingacademy@outlook.com.
For more information about the courses and club membership, email Rich Doyle on tattenhalljuniorfootball@gmail.com