Mon 23rd Nov 2020

Partly cloudy 9°C
The beautiful village of Tattenhall in Cheshire
Jill Hughes:
April 2016
The U3A Walking Group meets on the 2nd and 4th Thursday of every month. Details of each walk will be included initially on Tattenhall Online but also on the U3A Website. We like to allow folks to try a couple of walks before they become a member — thereafter, regular walkers do need to be members of U3A. Unfortunately, however friendly your dogs might be, we prefer that dogs remain at home (we feel we would be inundated).
So, try a walk with U3A this Thursday, 28 April, from Walk Mill Waverton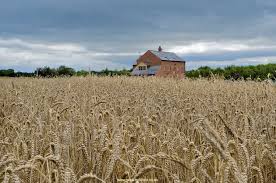 The details of this week's walk are as follows:
We start at Walk Mill Waverton. It is about 6 miles, mainly flat with about 10 stiles. It may be muddy in places, and there maybe some fields with cows in. We suggest you bring a snack for the walk, and we can get refreshments at the Mill afterwards if desired!
Walk Mill is down Egg Bridge lane in Waverton, you turn by the antique shop on the A41, and it's about 1.5 miles down, on the right after the Crocky trail. The Mill has its own lane about.3 of a mile long. We have permission to park there while we walk.

We will meet as usual on the car park behind Alison's Cafe in the village at 9.40 or on the car park at Walk Mill if you want to go direct at 10.00.

Please let me know if you can come, and where you will meet.
If anyone would like more information, please contact me on jillhug@ hotmail.co.uk or 01829 770634
To recap — on the 2nd Thursday of the month we walk around 4 miles, and on the 4th Thursday 6-8 miles.
The shorter walks are usually within half an hour's drive but we may go up to around one hour's drive to the longer ones. We either have a packed lunch, or more frequently, find a nice cafe or pub for refreshments afterwards.
Everyone is most welcome so why not get in touch, take in the countryside, and make some new friends!
Jill Hughes
Walk Organiser for U3A
popular recent storiesAlso in the news