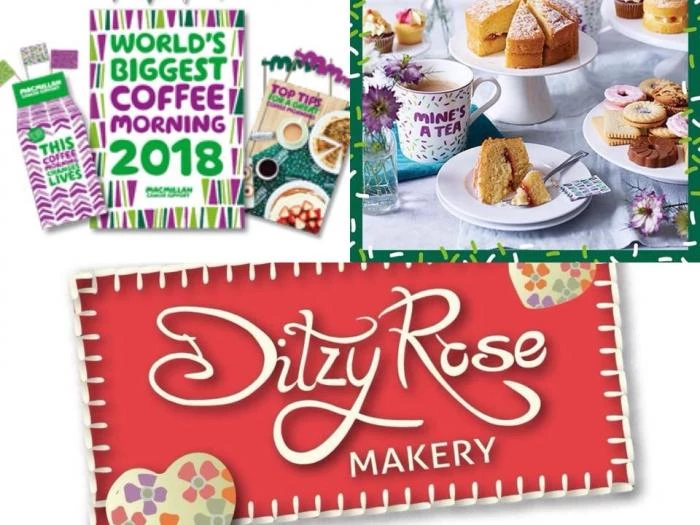 Our village has been having a real push in supporting the Macmillan – World's Biggest Coffee Morning 2018.
For those of you who work, or who were unable to attend the events held on Monday and Friday, then please pop down to:
Ditzy Rose Makery
Saturday 29 September
10.30-12noon
Join us for tea, coffee and delicious homemade cakes.
All donations are to support this very worthy charity.
Cake donations would be wonderful and can be dropped off to the Makery on Friday 28 September between 10-6pm or on Saturday morning 29 September from 10am.
We look forward to seeing you.