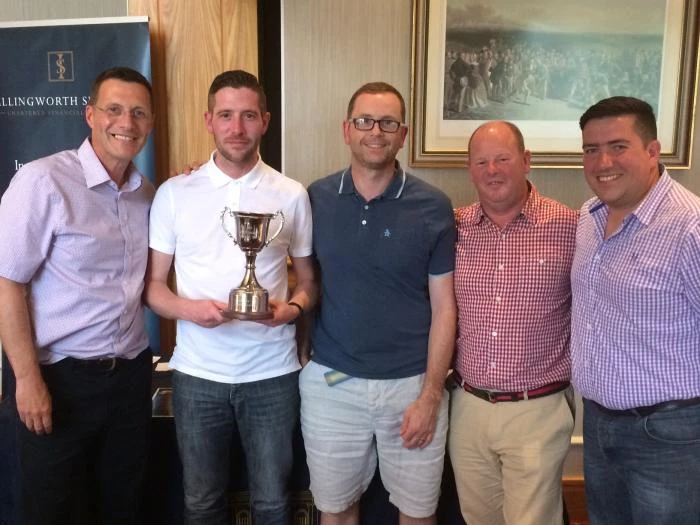 Tattenhall based, Illingworth Seddon Chartered Financial Planners, have raised a record amount at their third annual Charity Golf Day, with £17,385 going to the chosen charities.
Over 60 golfers enjoyed a warm day on the Cheshire course at Carden Park Golf Resort and Spa earlier this month, and the brilliant conditions led to some impressive scoring from the field made up of the company's clients and contacts.
The competition itself was played in teams of four, with local Cheshire companies entering their teams, such as Aaron & Partners Solicitors, Cheshire Farm Ice Cream and Wavelength Digital.
However it was a long standing client of Illingworth Seddon, Great Bear Distribution, who took the top spot with an amazing 92 points, just beating Ellis & Co Chartered Accountants into first place, who also had a fantastic score of 89 points.
The main aim of the day was to raise a fantastic amount for the chosen charities, Claire House Hospice and the St James' Place Foundation. Every single penny that was generated from the event, including team entry fees, mulligans, beat the pro, hole sponsorship, donations during dinner and even those adventurous few who had a second (and third for some) crack at beating the pro, went straight into the final total which will go direct to the deserving charities.
The culmination of this generosity resulted in an incredible £5,795 of fundraising.
Illingworth Seddon are a partner practice of St James' Place Wealth Management, and to celebrate their 25th anniversary this year, for every £1 raised for charity by the partner practices, the company are donating a further £2, which effectively triples the total amount raised.
This means that with the matching donations, the grand total raised for charity from the Illingworth Seddon Charity Golf Day is an incredible £17,385.
The money will go a some way to aiding the incredible work that these charities do on a daily basis, and Illingworth Seddon are already putting plans in place for an even bigger and better golf day in 2018 to continue their support.
Directors Phil Illingworth and Jonathan Seddon are shown with competition winners Great Bear Distribution (click on image to enlarge).