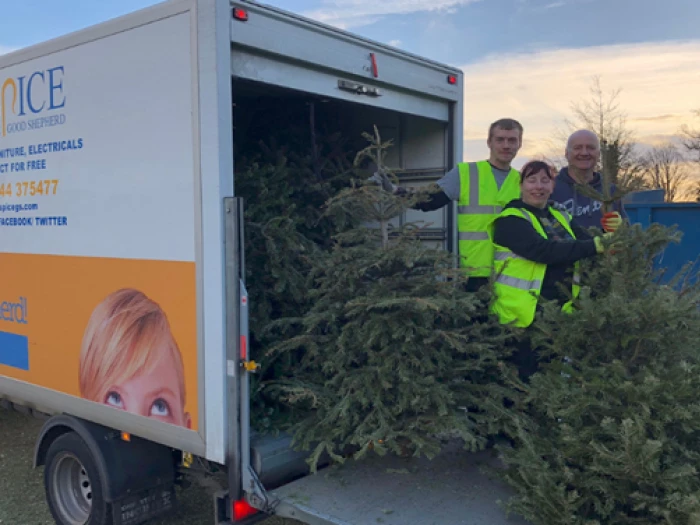 Let us collect your real tree again this year!
2023 was a huge success where over 3250 Christmas trees were collected and recycled raising a whopping £38,000 for your local hospice and stopping 52,016kg of CO2 being produced.
We are thrilled to let you know our 2024 collection is now open, schedule your Christmas tree collection today! People always say giving is better than receiving! Revel in that warm feeling after Christmas by recycling your Christmas tree while helping out your local hospice
Hospice of the Good Shepherd has been collecting real Christmas trees from the local area for the past 5 years. This really is a community effort, with volunteers and Christmas tree suppliers advertising our service, local businesses providing vans and volunteers and tree services recycling the trees free of charge, ensuring that the hospice receives 100% of your donation.
Link to their pageCLICK HERE
WeTattenhall