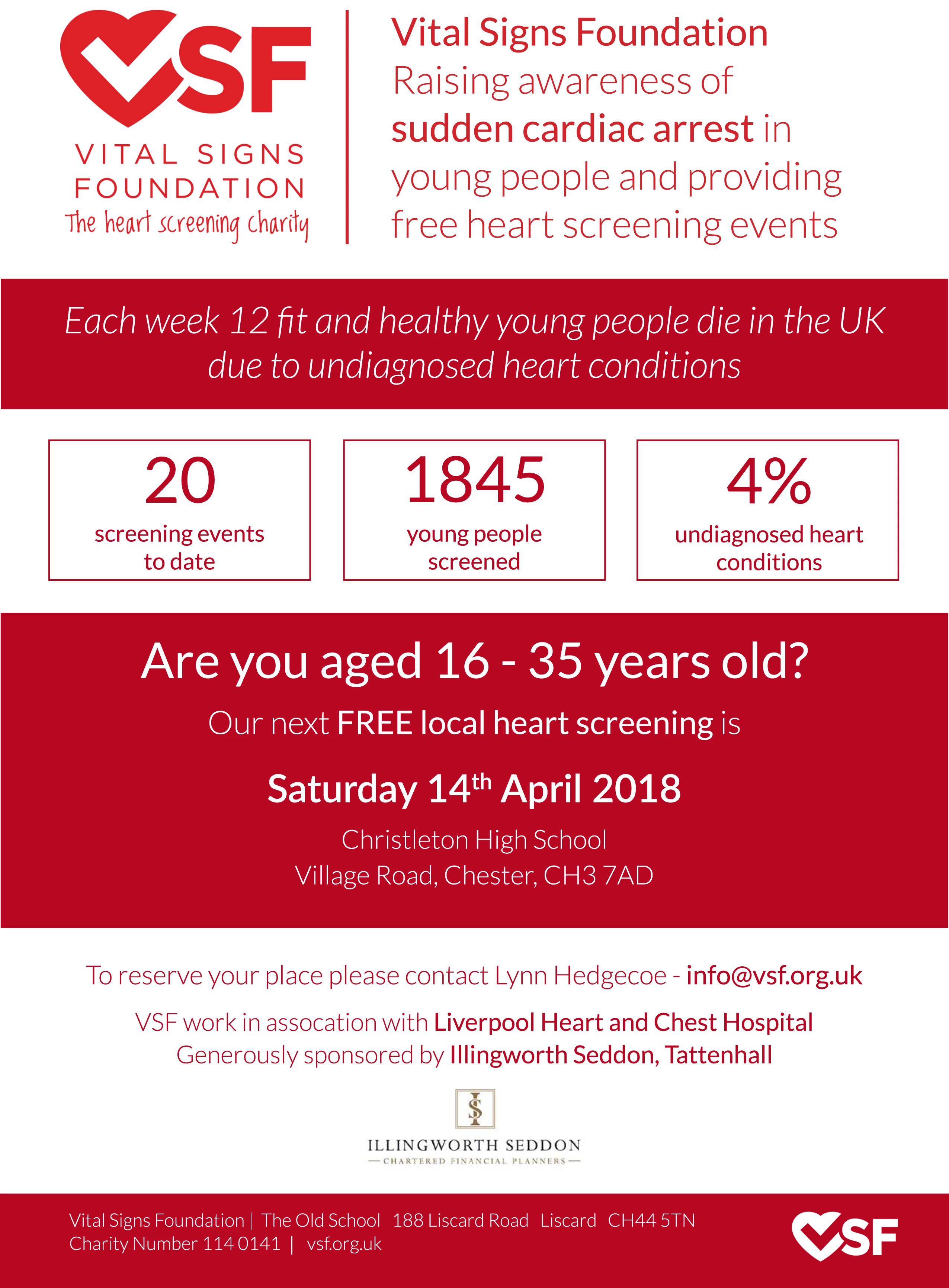 click poster to enlarge
The Vital Signs Foundation (VSF) is a heart screenin charity who work to prevent unnecessary loss of life in young people from Sudden Cardiac Arrest. Did you know the 12-16 young people die every week from Sudden Cardiac Arrest?
The VSF want to make sure that this doesn't happen to any of the young people of our or surrounding villages. The VSF is holding a screening event on Sunday 14th April at Christleton High School.
The VSF run the sessions in the northwest with together with the Medics from Liverpool Heart and Chest Hospital. The sessions are free, take approximately 30-40 mins during which each person:
-Completes a health and family questionnaire,
-has their blood pressure checked by a paramedic,
-has an ecg and if necessary has an echocardiagram,
-discusses the results with the consultant.
To fund these sessions the VSF rely totally on fundraising and the generosity of businesses, organisations and individuals. They are delighted that Illingworth Seddon in Tattenhall have sponsored this event together with the support of some individual local donators. Without their generosity and concern the sessions could not take place.
The sessions need to be booked in advance (see poster for details).
CLICK HERE to understand what the sessions entail.
CLICK HERE for more information on the work of the Vital Signs Foundation.