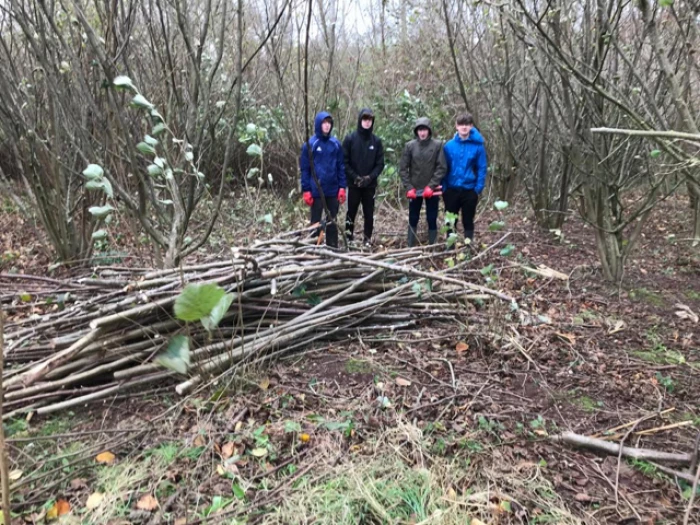 TWiG (Tattenhall Wildlife Group), together with our 4 Duke of Edinburgh Gold Award students who are fulfilling their 12 month volunteering component, have been busy preparing coppiced hazels ready for the new season. Cold it might have been but the students worked enthusiastically in trimming, sorting and stacking all lengths.
The response to TWiG's annual sustainable initiative has been absolutely staggering; both locally and from further afield.
If the use of hazel poles are good enough for Monty Dom then they appear to be good enough for our readers; used as bean poles, pea sticks, sweet pea tepees, hazel hurdle fencing, walking sticks as well as for a multitude of team-building programmes.
Should you wish to collect any coppiced hazels then please contact Andrew on 01829 770026 or at stan19501@hotmail.com.
We ask for the following donations, the monies of which are poured back into our local conservation work:
£1 per straight pole up to 6 feet in length
£1.50 per straight pole over 6 feet to a maximum of 10 feet in length
We can also cut to length
£5 per bundle of pea sticks (maximum 20)
Thank you to everyone for your continued support.