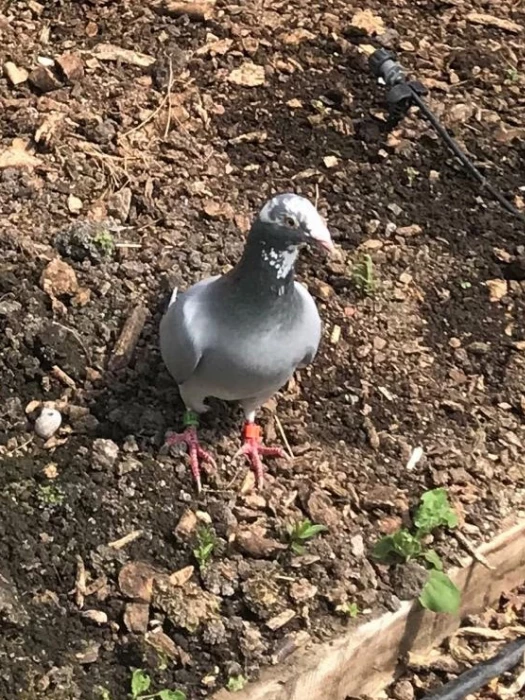 Have you lost a racing pigeon today?
One such bird has taken up residence this morning in a neighbour's poly tunnel.
We include an image to the right.
You will see that it is numbered.
We can make out the following numbers '563924'.
During the Covid 19 pandemic, no racing is currently taking place.
Should you know anything, then please contact us using the contact button on the Home Page.
Update – we have been following your comments on Facebook thank you and all the relevant bodies have been informed – alas, the bird remains in the poly tunnel for now!
Many thanks.