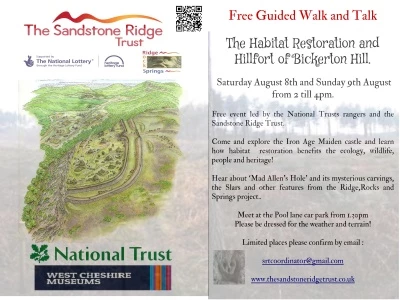 We continue to promote our fantastic Sandstone Ridge.
For those of you who might be interested, there is a guided 'Walk and Talk' this coming Saturday 8 August and Sunday 9 August 2-4pm.
Places are strictly limited.
So, if you want to explore the 'Habitat Restoration and Hill Fort of Bickerton Hill' then act fast.
Click on the image to the right to view it in full size and all the contact information is at the base of the flyer.
Have fun!