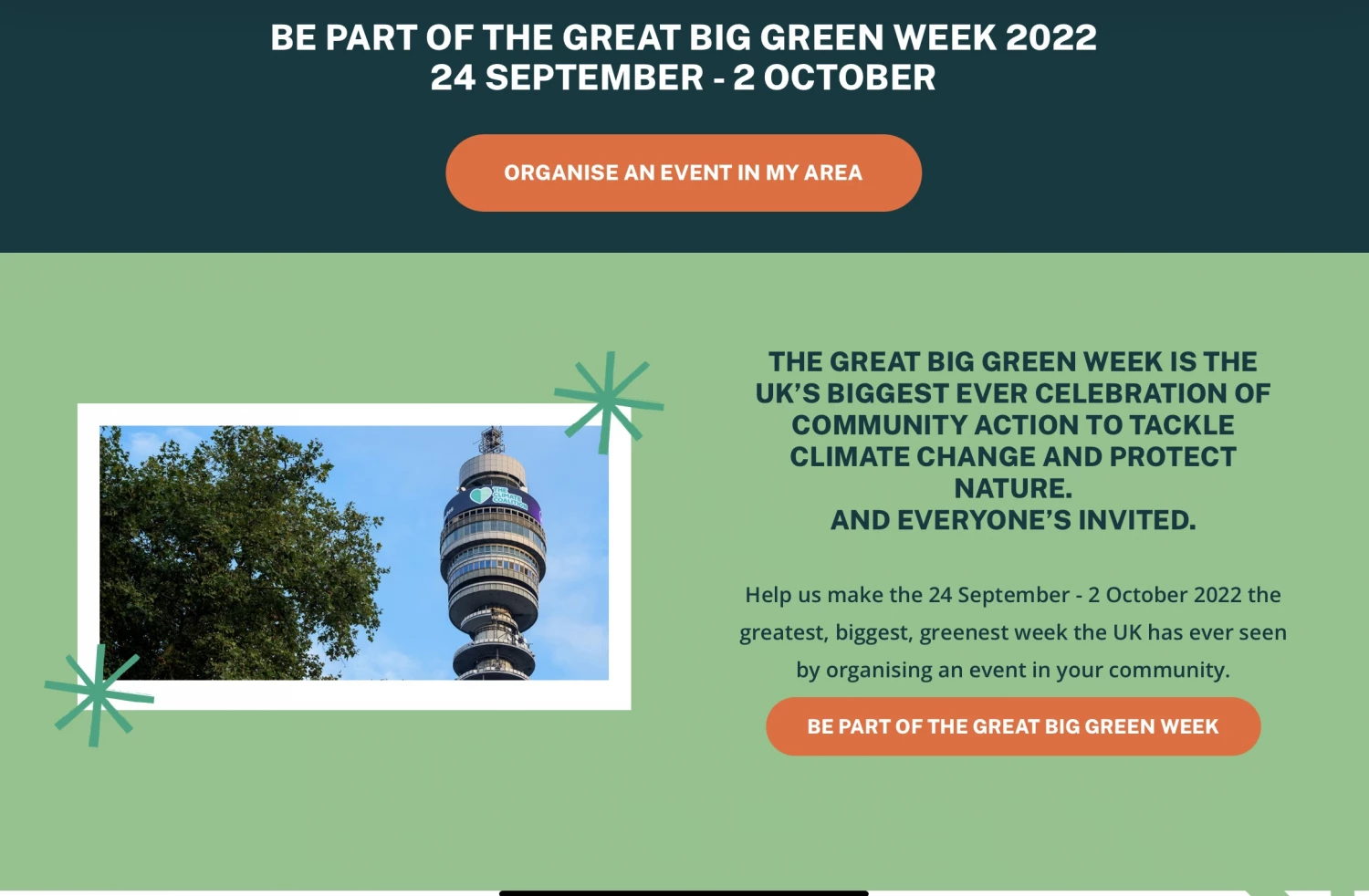 Can you think of an event to hold in Tattenhall to be part of the UK's biggest celebration of action to tackle climate change and protect nature?
See:www.greatbiggreenweek.com
These are things you can do at home:
8 EASY WAYS TO SAVE MONEY BY GOING GREEN
How many do you already do?

1 Use LED light bulbs they use 75% less energy and last 25 times as long.
2 Unplug devices leaving electronic devices in standby mode accounts for 5-10% of household energy use.
3 Change the thermostat to a programmable one which automatically according to a pre-set schedule allows you to set the temperature lower when you are asleep or away.
4 Use a 30deg temperature for washing clothes and a drying rack rather than a tumble drier. Ensure the dishwasher is full before running it. Reduce the time in the shower thus saving hot hot water.
5 Cut down on single use plastic for example use beeswax wrap rather than clingfilm, a reusable bottle rather than plastic bottle and reusable straws rather than plastic ones. More than 95% of plastic is made from fossil fuel.
6 Tweak your diet using more plant based food and try to reduce the amount of food that is thrown away.
7 Old appliances should be replaced with energy efficient ones.
8 Transport try to combine trips and avoid unnecessary journeys. Make sure tyres are inflated correctly as this can reduce fuel costs. Share lifts whenever possible
WeLoveTattenhall