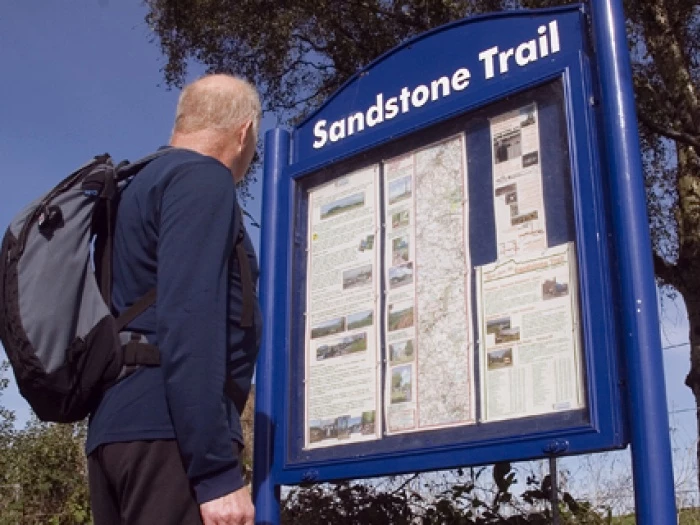 The autumn colours are sensational.
You've already gained an extra hour in bed this weekend, so, lace up those walking boots and take to the Sandstone Ridge and explore what 'The Times' described as 'this beautifully kept and beautifully ordered corner of Cheshire'. – p21 Weekend Supplement 24 October.
The rolling, wooded, Sandstone Ridge (which divides the lowland plains of east Cheshire from the broad Dee basin to the west) provides breathtaking views sweeping west into Wales and the Clwydian Hills.
There are lots of circular walks of differing length and degrees of difficulty but if you follow the 'Higher Burwardsley' walk which was featured in the weekend supplement of 'The Times', it is only 6.5 miles and described as 'moderate'.
Starting at the Pheasant Inn is just perfect, since you can round off a wonderful day with something to eat – job well done!!