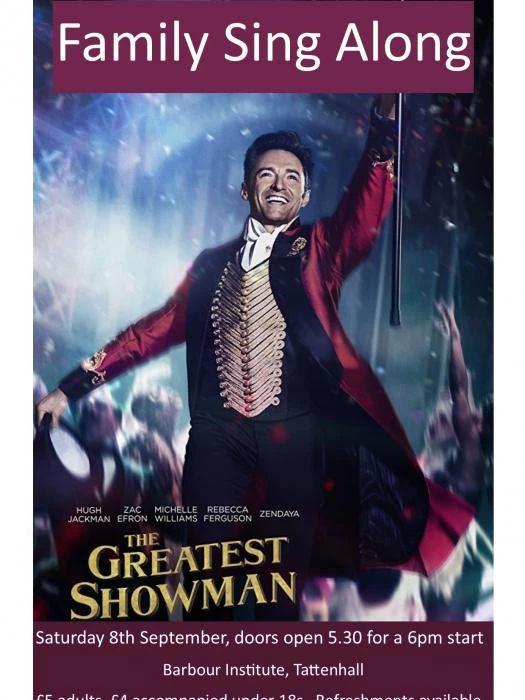 Tattenhall Film Group, a group of volunteers who run Film Night at the Barbour, have been busy selecting films for the return of this monthly event held at the Barbour Institute and are very excited to be celebrating the launch of the 2018/2019 schedule by showing a Family Special Sing Along Version of The Greatest Showman.
Inspired by the story of P. T. Barnum, the film follows the visionary who rose from nothing to create a mesmerizing spectacle. This Sing-Along version or the bold and original musical is filled with infectious and show stopping performances and that will appeal to all ages.
Starring Hugh Jackman, Zac Efron, Michelle Williams, Rebecca Ferguson and Zendaya.
Tickets are £5 adult, £4 accompanied children and doors open a 5.30 for a 6pm start.
Bring your friends, let's raise the roof on Saturday 8th September.