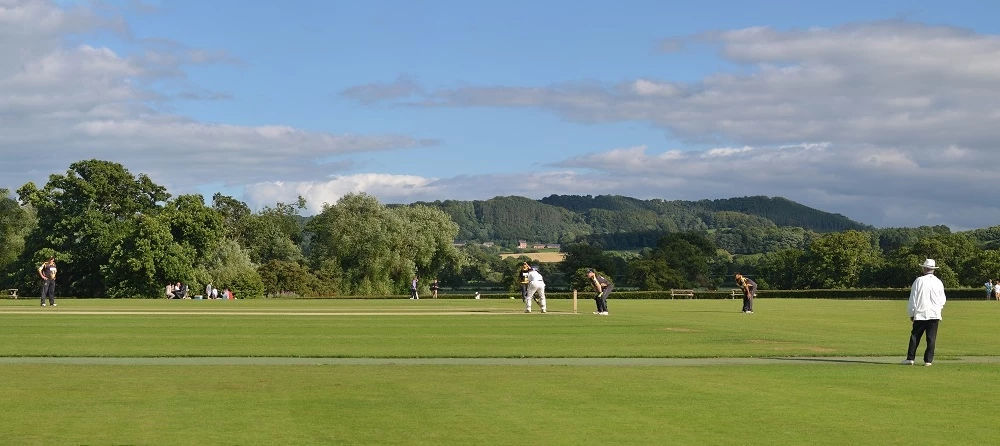 But never on the cricket square !
For members of Sport Tattenhall, together with families and friends, "Friday at the Flacca" has become one of the many institutions that make this village a fantastic place in which to live!
Conceived and delivered by a small but growing cohort of committed Flaccarites, it provides a very relaxed, usually al fresco, opportunity to enjoy an early evening drink and BBQ, while the kids burn off some energy playing informal games and hanging out on the cricket field (but not on Brian's treasured square, thank you very much!). It is always, usually, occasionally accompanied by the spectacle of the sun setting over Bolesworth Castle .
This Friday... its Cricket Activities! which presents you with the chance to come and stretch your long legs , short legs or even square legs; the more confident amongst you could even show off your googlies!
The next instalment of burgers , bangers and on this occasion perhaps even a few bouncers are due to be delivered by the Junior Cricket section at 6:15pm on the 17th July .
So please, come on down and join in the fun, but remember that children and gin and tonics must be supervised at all times!