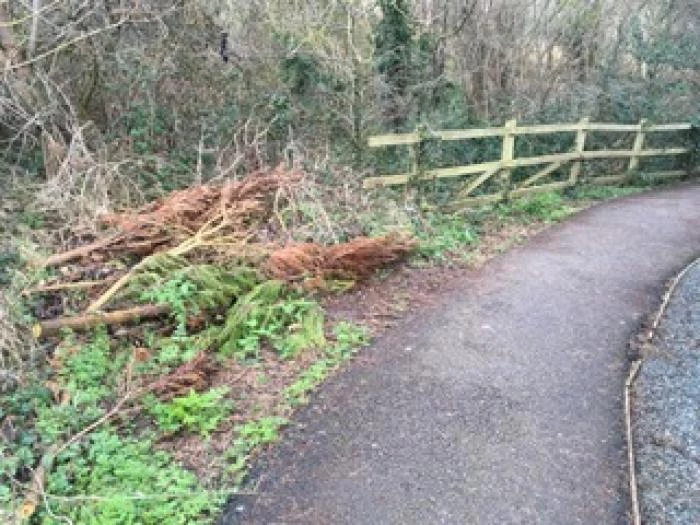 You will all be aware of the problems associated with fly-tipping nationally and of the concerns that have been publicised in the media. The scourge of both fly-tipping and unwanted litter has been featured on Tattenhall Online previously.
This photograph, taken today, shows fly-tipping on the Millennium Mile which is both thoughtless and completely unacceptable.
That anyone could fly-tip in that location, suggests someone locally has potentially dragged this waste to that point.
If you discover illegal tipping of waste or see it being tipped, support the Council's Street Care Pledge and report it 24 hours a day on the Council's website by CLICKING HERE.