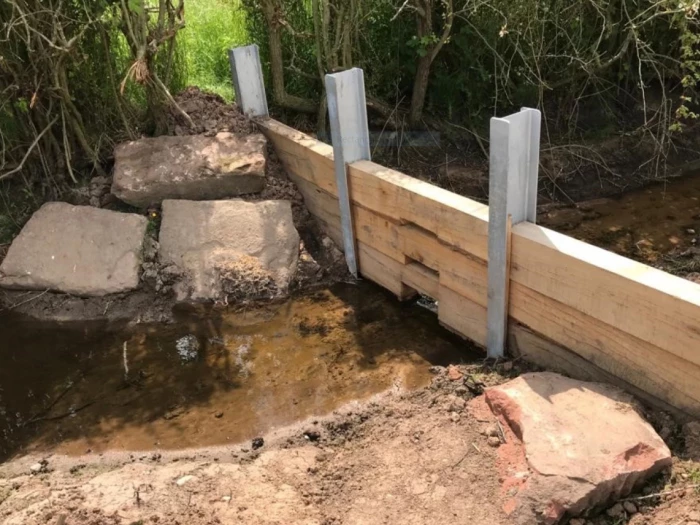 On Saturday 25 September at 10.30am-12.30pm, ELM Associates and TWiG will be holding an information session to explain the newly completed flood defence measures on the Mill Brook.
We have regularly publicised the development and completion of Phase 2A of this Natural Flood Management Project which was funded by DEFRA Flood Defence Grant in Aid (FDGiA). This is aimed at delivering innovative Natural Flood Management (NFM) across catchment areas in the North West, including right here in Tattenhall.
The information session will include a tour of the installations and opportunity to discuss and share learning about NFM interventions to mitigate flooding impact on communities.
Meeting time and duration – 10.30am-12.30pm (approx 2 hrs)
Meeting location – Car Park at The Flacca, Tattenhall.
Access – 10 minute walk to the site – please wear suitable footwear for uneven and potentially wet ground.
We look forward to seeing you – please confirm attendance to terri9hull@gmail.com