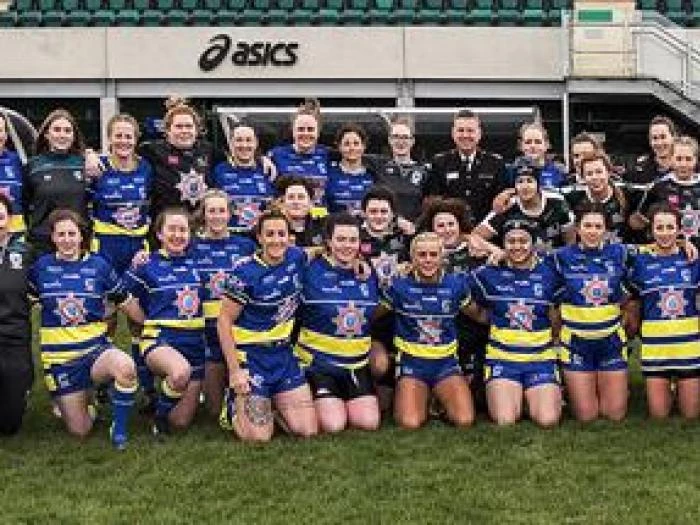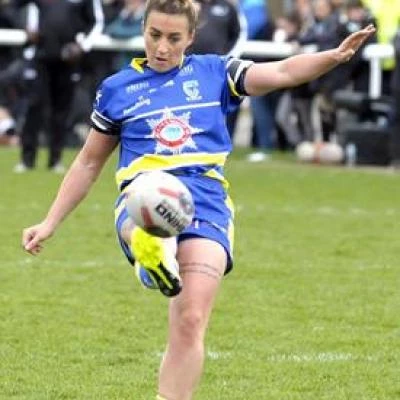 Cheshire Fire and Rescue Service is tackling an ambitious project to recruit more women firefighters by partnering up with Warrington Wolves and Widnes Vikings Rugby league Clubs.
In a bid to further increase the number of women firefighters, the Service has developed an existing partnership with the Warrington Wolves Foundation, whose senior women's team has embarked on their debut season in the Women's Championship league, and also the Widnes Vikings Women's team. Both teams hope to challenge for promotion to the Women's Super League this season.
The Cheshire Fire and Rescue Service crest now appears front and centre of the jerseys of 10 teams across both clubs in total, and the new kits were on display when the two teams met on Sunday. In a well-contested match, Warrington emerged triumphant with a 40-10 victory.
Assistant Chief Fire Officer Gus O'Rourke said: "Through these partnerships with two of the most famous rugby league teams in the country, we want to send a message to all physically active women across Cheshire that if women can participate in rugby league and other physical sports, then a career in the fire service is no more daunting or demanding, come and speak to us.
"We are all so inspired by these women who are stepping forward and challenging the stereotype that rugby league is a male only sport, equally the fire service has for too long been seen as a white male dominated occupation"
"Our percentage of under-represented groups is close to reflecting that of the communities Warrington Wolves vs Widnes Vikings within Cheshire, however we are far short of reflecting the female population of Cheshire which is obviously close to 50%.
"We are demonstrating through these partnerships our commitment to improving diversity in our workforce, and we are hoping to expand the programme across the other areas of Cheshire. We want to emphasise that we really value the many attributes that women can bring to our fire and rescue service. It also supports our long term vision of encouraging younger girls in the Cheshire area to consider the fire and rescue service as a viable and realistic future career option."
CLICK HERE to read full article on CFRS website and get details of job opportunities by clicking 'Jobs' at the top of their site.
The second image is Sophie Cowle, a Firefighter with Cheshire Fire and Rescue Service