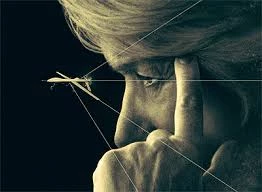 Film Night at the Barbour Institute this month, features 'Eye in the Sky'.
Helen Mirren and the late Alan Rickman (in his final film role) star in Gavin Hood's tense thriller exploring the ethics of drone strikes.
What follows is a nail-biting exercise in the requirements of the chain of command, as the combatants, lawyers and politicians involved, all argue the personal, political and legal merits of launching an attack in 'a friendly country that is not at war'.
Doors open at 7.30pm for an 8.00pm start on 24 May.
Adults £5 and £4 for those under 18. Pay on the door.