Mon 28th Sep 2020

Partly cloudy 16°C
The beautiful village of Tattenhall in Cheshire
Webteam:
October 2015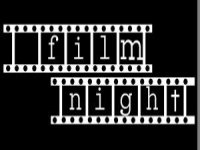 'The Theory of Everything' showing on Wednesday 28th October.
The story of Stephen Hawking (Eddie Redmayne) and his first wife Jane (Felicity Jones). Hawking is given two years to live and the pair battle his illness with Hawking eventually being identified as a successor to Einstein.
Eddie Redmayne Oscar Winner 2014 — best actor.
Here are the film night details;
Films start at 8.00pm (doors open at 7.30pm)
You can probably walk to the venue or there is free parking if needed
Bar and ice-creams available
You can bring your own pop-corn and save yourself a small fortune
No interval, but the bar will remain open
That makes it not too late a finish, even on a school night
£5 adults
Compared to £10.10 adult price at the new cinema at Broughton
£4 under 18s (children must be accompanied)
Compared to £8.10 under 18 price at the new cinema at Broughton
No stale popcorn smell — guaranteed!
All films are listed in our WHAT'S ON calendar guide, also look out for film details on tattenhall.org , keep an eye out for the advertising boards outside the Barbour and keep an eye on our thought of the day on the homepage — Stephen Hawking's specials.
popular recent storiesAlso in the news