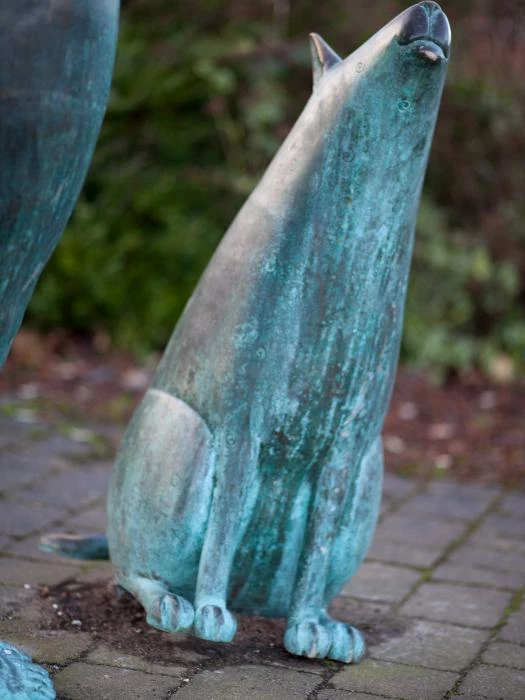 The 'dog' forming part of Shona Kinlock's sculpture which is known as 'Fetch' and which is located at the Flacca, has been temporarily removed pending repairs.
Matthew Morris, Estate Manager at Bolesworth said;
'Unfortunately following a report from a concerned citizen, 'Fetch' has had to go to the Vets for a check up but will be back very soon'.
For those of you who are not familiar with the bronze sculptures that are located throughout the village of Tattenhall and which were commissioned by Anthony Barbour, then CLICK HERE to read the full story on our local History Website.
Anthony Barbour is remembered throughout Tattenhall, not least in terms of the sculptural legacies which were commissioned and installed under his close guidance.
It is doubtful that villages comparable in size to Tattenhall, can boast 3 sculptures which seek to challenge, inspire, inform and delight local residents and visitors alike.
(photograph by kind permission of Iain Keeping).