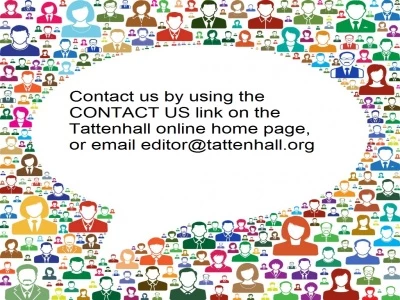 Have your say!
We want Tattenhall Online to be your 'first choice' website.
Every Friday will now become Feedback Friday!
So, every Friday we will be asking you for your feedback about the website, looking at that feedback and deciding what changes we can make to deliver exactly what you want.
To get in touch simply click on the 'CONTACT US' link on the homepage or email editor@tattenhall.org.
Let us know what you think – positive or negative – your opinions are very important to us!!!
One piece of feedback that the Webteam has received from a Tattenhall online reader this week, is that it has been great having such up-to-date cricket news and results. For this we are indebted to our fantastic Cricket Correspondents for their input!
The reader questioned whether 'Tattenhall Football' will be reported to the same high standards. Now there's a challenge but our latest football news is looking good!
We have also responded to a comment regarding the Tattenhall Country Market and have now included a feature on 'The Producer of the Month' with a direct link to the Country Market Website.
We look forward to hearing from you.