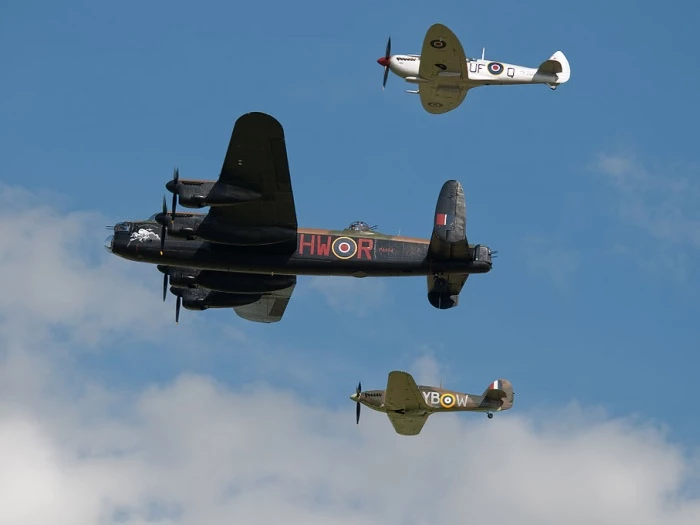 Not only did the RAF's new strategic transporter Airbus A400M Atlas grace our skies last week but we have also witnessed the Red Arrows in Tattenhall's airspace during the last few days.
Continue to keep your 'eyes on the skies' as Blackpool hosts its Airshow on 7th and 8th August.
A special 'Battle of Britain' routine involving the Spitfire, Hurricane and Lancaster Bomber will take to the skies on both days of the Air Show.
The Red Arrows, known for their daring displays and breathtaking mid-air stunts, will also perform on 7th August.
It is likely that (weather permitting) you will be able to spot all of these aircraft in our skies during Sunday and Monday as they make their way to and from Blackpool.
This member of the Webteam certainly spotted 2 out of the 3 aircraft flying in an easterly direction over Tattenhall early yesterday evening!
(image attributed to Jonathan Kershaw from Goole, England – https://commons.wikimedia.org/w/index.php?curid=15439883)