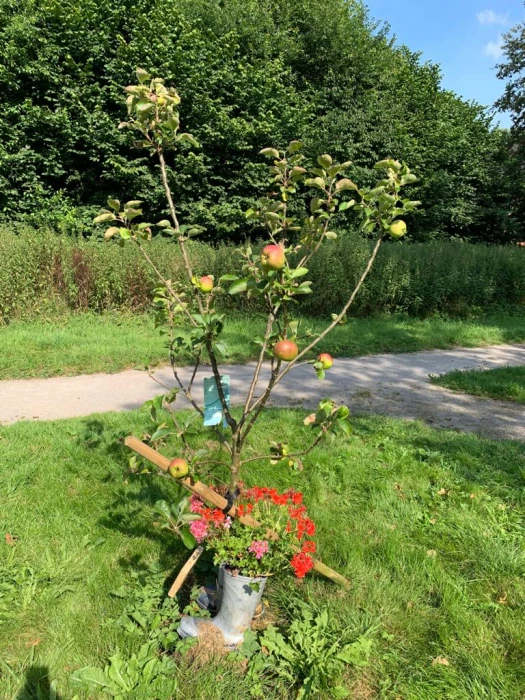 Tattenhall W.I.
I am sad to say that Tattenhall W.I. has had to close after 95 years. Several of the members have joined other W.I.s and some of the members will be part of a friendship group on WhatsApp which we have named 'Tattenhall Ladies .'
If you would like to join this group which is very informal. please let me know- Ruth on 01829 770762 and I will pass on your name and number to Sue, who has details of membership.
However, as you will see from the photo Tattenhall. W.I. has left a legacy to the village in the form of a Bramley Apple Tree. We should have had a ceremonial planting but Covid got in the way! It is near George, the War Horse, outside the Barbour.
The tree is in its second year and has got a few apples, this year, which will be ripe in October. If you are a villager please feel free to pick one.
"Take an apple, make a pie then you could think of the W.I."
Hopefully, there will be a good crop next year and for many years to come.
Ruth McPhillips (ex President)