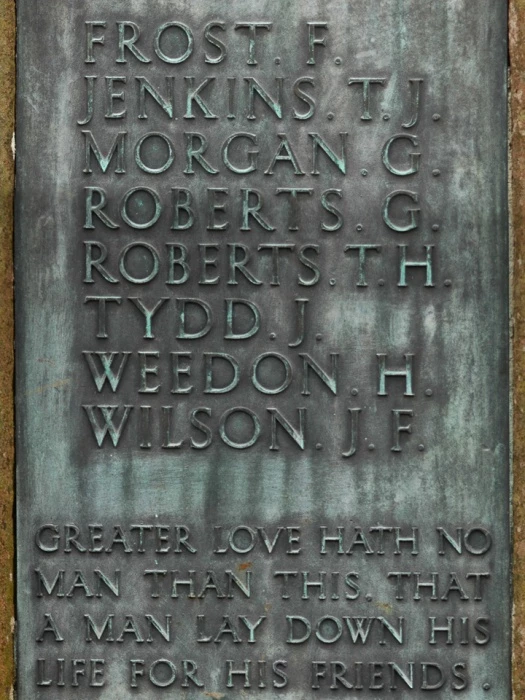 The month of May in the years of WWII, resulted in the loss of three of our Tattenhall men to war. Each story is remarkable in its own way and each can be found on our Local History Website using the links that are shown.
Stoker 1st Class George Morgan served with the Royal Navy on board HMS Trinidad. George was involved in the 'Russian Convoys'; operations which supplied Murmansk with military equipment to preserve the Eastern front. The arctic conditions were often appalling.
The loss of HMS Trinidad was extraordinary; in effect, the ship torpedoed itself. How could that happen? In March 1942, HMS Trinidad was in combat with German destroyers and suffered severe damage when two shells smashed into her port side aft. Whilst the repair party set to work, she launched a torpedo attack. For whatever reason, possibly a faulty gyro-mechanism (affected by the icy waters) or because of a salvo of shells which had altered its path, the torpedo formed a circular arc, striking HMS Trinidad itself and creating a hole 50ft x 20ft in size.
Remarkably, the ship (though severely damaged) and Stoker 1st Class George Morgan survived these actions but just 6 weeks later, following repairs and in an attempt to return home, the ship came under sustained attack by over 20 enemy bombers. The ship, although escorted by several destroyers, was sailing at a reduced speed and was always vulnerable. It was in this second attack that George died. http://www.tattenhallhistory.co.uk/stoker-george-morgan/
Gunner Horace Weedon, who had lived with his parents in the Nine Houses on the High Street, also died a long way from home. Aged 25 and serving with the Royal Artillery, he was involved in the North Africa campaign and in the final offensives in Tunisia. In retreat, the Axis forces were hemmed into a small corner of NE Tunisia and Medjez-el-Bab, where Horace Weedon is remembered, was at the limit of the Allied advances in 1942/43. http://www.tattenhallhistory.co.uk/gunner-horace-weedon/
Private George Roberts who served with the Somerset Light Infantry was to die aged just 21 and is remembered in our own Churchyard. Whilst individuals were buried as close to where they fell as was reasonable, families also had the opportunity to have names placed on local War Memorials, on existing family graves or to have Commonwealth War Graves Commission Headstones erected in local cemeteries. Some families chose all options. A Portland stone headstone remembering Private George Roberts, son of William and Florence Roberts of Tattenhall, stands in St Alban's Churchyard. http://www.tattenhallhistory.co.uk/private-george-roberts/
Should anyone have further information, then please contact us using the faciity on the toolbar.