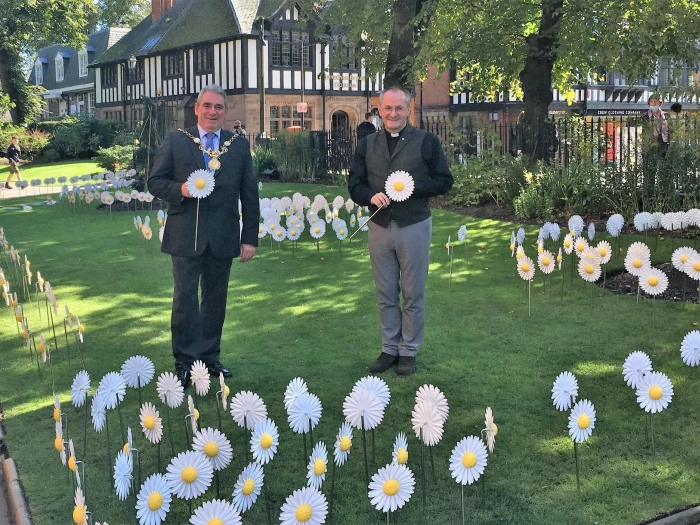 For over 30 years the Hospice has supported the local community with end of life care when they have needed it most.
This year we continue to provide this care in what is a very difficult time for the Hospice and the nation as we go through the current pandemic. We would like to offer you the chance to celebrate the care we continue to provide and at the same time, the opportunity to remember a loved one by purchasing one of our lovely daisies.
Following the success of our Forget Me Not Appeal last year we have again commissioned a beautiful handcrafted and unique iron flower produced by the talented team at British Ironworks.
You can dedicate in memory of someone special or to show support for the wonderful work the Hospice continues to provide today. All of the flowers purchased will be on display within the grounds of Chester Cathedral during the month of September*. This will give you the opportunity to come and appreciate the eye-catching display at the iconic Cathedral.
For a donation of £30 you will receive this beautiful metal daisy as a colourful keepsake after the display at the Cathedral has ended.

*Subject to change and cancellation due to Covid-19

CLICK HERE for details.

Image: the Lord Mayor of Chester Cllr Mark Williams with Chester Dean Dr Tim Stratford promoting the the Hospice of the Good Shepherd 'Dedicate a Daisy Appeal'.