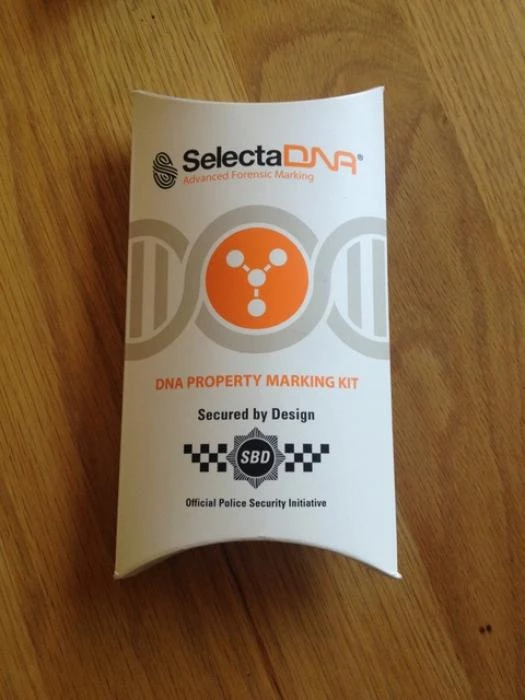 A Tattenhall resident writes:
"I saw on the Tattenhall website that our local Police Community Support Officer is busily preparing to deliver more Operation Shield DNA kits to residents of Tattenhall and Harthill free of charge. I immediately thought what an idiot I am because I had picked up my kit from the Barbour Institute weeks ago. Until this morning it had lain in a cupboard unused.
Better late than never I set about using the kit as directed. The idea is to smear the smallest amount of the gel provided on to valuable objects. It proved very easy and in no time at all I had marked televisions, pictures, ornaments and sundry other objects. The next step was also easy – I registered on the website that links me to the kit I had been given and so links me to all the objects I have marked. The final step is to place little stickers on some outside windows to let any potential burglar know that objects in my house have been DNA marked.
The system helps prevent crime in two ways. Firstly any potential thief knows that he/she will be left holding incriminating evidence so is deterred from stealing in the first place. Secondly if the police find goods that they suspect are stolen, then they can scan the DNA microdots to trace the rightful owners using the confidential register that links my unique kit to me.
I feel less like an idiot now and will move on to marking all my garden furniture and tools. I shudder to think how much I have spent on mower, hedge cutter, shears, secateurs and other garden tools, all of which are relatively easy to steal. From now on, the thief will be the idiot, not me"
Note from webteam: Our local Police Community Support Officer will be available at surgeries on the dates posted in latest news including an opportunity to pick up an Operation Shield DNA kit if you do not already have one.