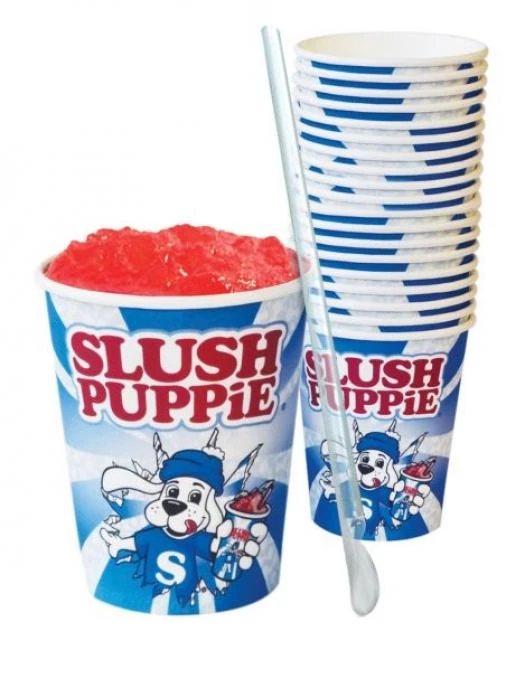 There has been another flurry of activity on 'Tattenhall Talk' regarding litter, and specifically the Slush Puppie cups that have been found discarded around the village.
Slush Puppie drinks are available at SPAR on the High Street and in last week's exceptionally hot weather, they were welcomed by many (particularly youngsters).
The disposal of a Slush Puppie cup (and any other litter come to that) is down to the individual and blame should not be placed at the door of any one of our High Street businesses, not least SPAR. Litter and its negative impact on our community is down to a few individuals who, regrettably, appear to have scant regard for their environment.
The dropping of litter is antisocial behaviour and, reasonably, there are sufficient bins within the centre of the village in which to place litter. Indeed, another new bin is scheduled to be located at the Playground, discussed most recently at the May Parish Council Meeting. Importantly, individuals need to step up to the mark when disposing of their own litter.
You might recall that in recent articles TWiG has also been encouraging organised litter-picks and we also published that members of the Tennis Club actually offered their litter picking equipment, high visibility jackets and green bags for this purpose earlier this month.
We are mindful of the tremendous efforts that Thom Morton has made in making us all more savvy regarding the use of plastics and the reduction of litter – his single use plastic bag initiative has funded several fantastic projects within the village, his permanent discount of 20p off all hot beverages for those customers who seek to use a clean re-usable cup with lid, and most recently the introduction of milk in glass bottles, immediately come to mind. We are also aware that Thom Morton has moved swiftly to stock fresh vegetables from Liverpool market and which are free from excess plastic packaging. This member of the Webteam has also had discussions with Thom Morton regarding the future introduction of paper straws and paper cups in store.
Whilst Thom Morton has also assured me that staff will also check for litter in the near vicinity of the store, it remains to be said that the disposal of litter (whether it be plastic cups, drinks cans, crisp packets, discarded paper etc) lies firmly with the individual – Keep Tattenhall Tidy is the clarion call.