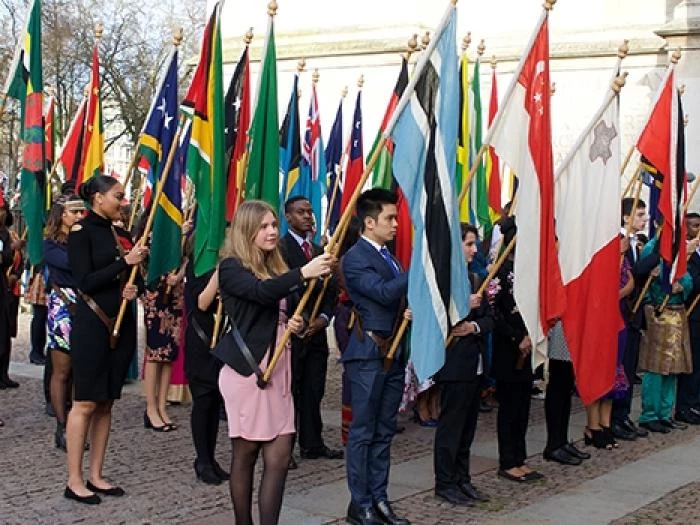 Monday 12 March people in Commonwealth countries in Africa, Asia, the Caribbean and Americas, the Pacific and Europe will observe Commonwealth Day. Faith and civic gatherings, debates, school assemblies, flag raising ceremonies, street parties and fashion shows are just some of the events they will use to celebrate the vast diversity, strong unity and uplifting values that define the Commonwealth.
In London, the Queen, Head of the Commonwealth, will attend a multicultural, multi-faith service at Westminster Abbey with a mixture of testimonies, performances and readings from throughout the Commonwealth. The event will be broadcast live on BBC One from 2.45pm (GMT) and will feature a procession of Commonwealth flags, with a young flag bearer representing each of the 53 nations of the Commonwealth.
The people of the Commonwealth will also remember those who died in the two World Wars fighting side by side with the people of Britain out of loyalty to our country.