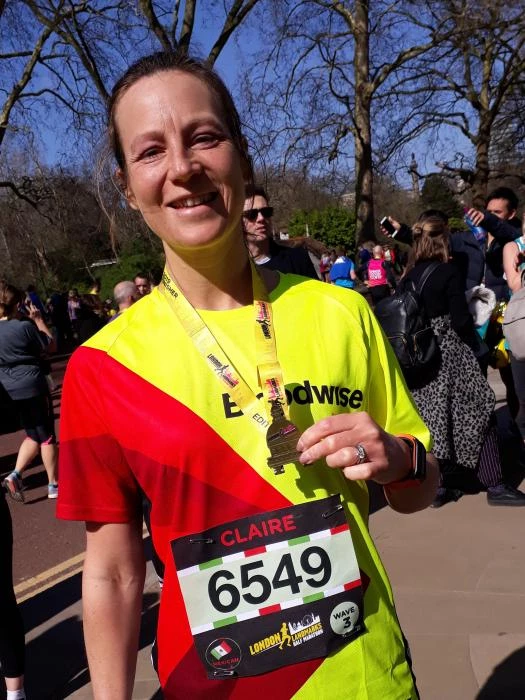 Congratulations to those of you who ran the London Landmarks Half Marathon on Sunday.
Claire contacted us to share her story.
Running for Bloodwise (formerly Leukaemia and Lymphoma Research), Claire is committed to:
raising awareness regarding blood cancer, and
the importance of registering as a stem cell donor which involves nothing more than a simple cheek swab which you can then pop in the post.
Claire's run was dedicated to Pete McCleave who has been diagnosed with Myeloma; without a stem cell transplant from a genetic match, Pete's prognosis is 7 years.
Pete, a husband to Jenny, a father to two young boys (aged 8 and 6), an 'Ironman', having successfully competed in this competition before his diagnosis, has set himself a personal challenge too – ensuring that 10,000 new stem cell donors are added to the Register.
To read Claire's Story in support of Pete and should you wish to donate then CLICK HERE
Well Done Claire!