Tue 29th Sep 2020

Partly cloudy 15°C
The beautiful village of Tattenhall in Cheshire
Ice Cream Farm:
November 2019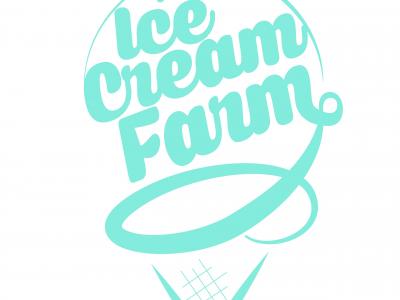 The Ice Cream Farm, a family-friendly tourist attraction in the heart of the Cheshire countryside that welcomed over 750,000 visitors in 2018, is offering every a child a FREE ice cream throughout November : every child who visits The Ice Cream Farm will receive a teddy ice cream cone filled with their flavour of choice, absolutely free. AND — due to popular demand — The Ice Cream Farm is bringing back its the 50% off sale of the VIP Play Pass!
From classic flavours, such as Chocolate and Strawberry, to new found favourites, Milk & Cookies and Apple & Cinnamon, no flavour in the world's largest ice cream shop is off limits.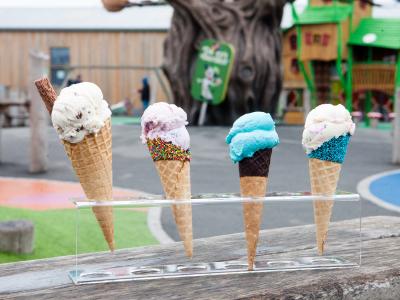 And when the kids have polished off their ice cream, there are lots of winter friendly activities to keep the whole family entertained all November long. The Ice Cream Farm is home to Europe's largest indoor sand and water play, which is heated to keep little ones warm whilst they get messy and splash around.
Plus, there's Crazy Daisy's Fun Factory, an ice cream themed, indoor soft play barn, offering a selection of activities including everything from a melting ice cream slide, 'cow shed' and ball pit.
There's also a section for toddlers, complete with its own mini ice cream slide, bubble tubes and a giant piano to walk along. For babies, Daisy's soft play has exciting sensory play, a mini ball pit and lots of lovely softness to roll around in.
Ice Cream Farm fans will also be pleased to know that the eagerly anticipated VIP Play Pass sale will be returning on Black Friday (Friday 29th November) where customers can get their hands on a VIP Play Pass for just £50, instead of the usual £100.
The free ice cream offer runs from the 5th — 30th November 2019. Each child will receive a token on entry which can be exchanged for a free teddy cone in the Parlour.
For more information on The Ice Cream Farm please visit: www.theicecreamfarm.co.uk
popular recent storiesAlso in the news