Sat 31st Oct 2020

Patchy rain possible 14°C
The beautiful village of Tattenhall in Cheshire
Jeanne Parsons:
December 2015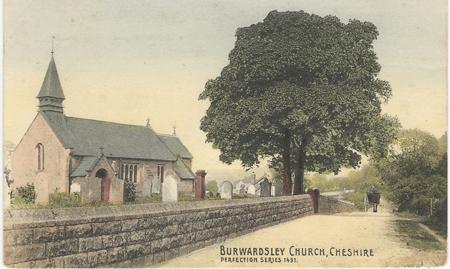 A huge 'thank you' to Tattenhall Online for featuring St John the Divine Church in Burwardsley; an architecural gem located on the Sandstone Ridge.
The friends of the Church are hugely motivated to ensure that this beautiful Church which dates back to 1730, remains loved and fully utilisied. Judging by the written comments left from walkers and visitors to the Ridge, they too consider the building to be a place of outstanding beauty.
There are a number of initiatives which are planned for 2016 to continue to raise monies for the installation of a permanent and accurate Roll of Honour within the Church, for the purchase of a lockable glass cabinet in which to display some wonderful historical artefacts and, of course, to sustain the ongoing repair works.
So, if you haven't yet spotted this fantastic asset, tucked away on the Ridge, then why don't you join us for a very traditional Service of Carols this Christmas.
The Carol Service is magical and will take place on Sunday, 13 December at 4.30pm. We are giving you lots of advance warning since everyone's diaries are filling up swiftly.
There will be light refreshments following the service (for those of you that have never visited us, the cakes are a veritable treat)!
There will also be the opportunity to purchase our newly published 'Burwardsley Remembers' history booklet. This is also on sale at Burwardsley Post Office — a remarkable read.
We look forward to seeing you all.
popular recent storiesAlso in the news