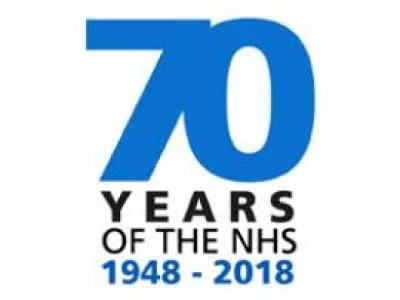 Chester Town Hall and the Eastgate Clock will be joining iconic landmarks across the country to wish the NHS a happy 70th birthday.
Buildings across the country will be turned blue on Thursday 5 July, including Liverpool Town Hall, Manchester Town Hall, Blackpool Tower, Mersey Gateway Bridge, York Minster and the Houses of Parliament.
The NHS was launched by the then Health Secretary, Aneurin Bevan, at Park Hospital in Manchester (known today as Trafford General Hospital) on 5 July 1948.
For the first time, hospitals, doctors, nurses, pharmacists, opticians and dentists were brought together under one umbrella to provide services for free at the point of delivery.
Councillor Bob Rudd, Chairman of Cheshire West and Chester Council said: "We are delighted to be involved in this national celebration, where the country is marking the founding of the NHS.
"The NHS has been involved in much more than providing health care, it has played a major part in tackling many diseases such as polio as well as helping pioneer new medical treatments."
The Lord Mayor of Chester, Councillor Alex Black added: "Happy birthday NHS. We will be keeping the Town Hall and Eastgate Clock blue for a few nights to give people a chance to see them and take photographs.
"I would like to encourage any churches, mosques, historic buildings and homes, village halls and any other buildings across the borough to get involved and light up blue, if they have the facilities to do so."
The Eastgate clock is lit with LED technology, so it's quite easy for the Cheshire West and Chester Council Street Lighting engineers to alter the colour. For the Town Hall they can swap lamps and add blue filters to the front of the lighting units.
The Town Hall and Eastgate Clock have previously turned green to support a local cancer charity and pink for Breast Cancer Awareness week, the lights have also been turned off for Earth Hour.
The NHS Choices website includes an overview of the milestones of the NHS in England from its launch in 1948 to the present day.