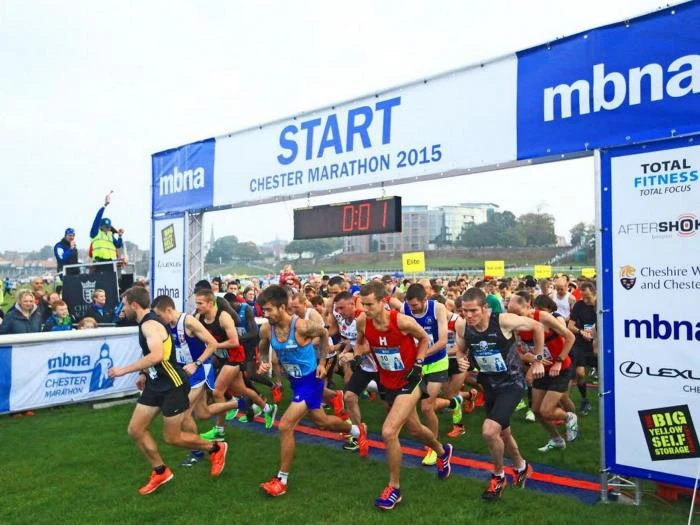 Chester Marathon takes place on Sunday 8th October and there will be road closures in and around the City.
Runners leave the racecourse and head into the City centre passing the Town Hall, Cathedral, split level Middle Ages "Rows", Eastgate Clock, Amphitheatre and through the Roman Walls before heading out of the City across the Old Dee Bridge.
The route then leaves Chester past the Duke of Westminster's estate, through Pulford, before crossing the border into Wales and the villages of Lavister and Rossett.
Keeping to the rural lanes runners complete a small loop before entering the historic village of Holt. Then crossing the ancient Roman bridge at Farndon to return to England and the home stretch running through Churton, Aldford and Huntington.
On re-entering the City, runners pass the River Dee along the Groves and Castle Drive before a triumphant finish at the racecourse!
If we have any local runners why not send a picture/details and we will add a compilation next week!
CLICK HERE for information for residents and those out in cars.