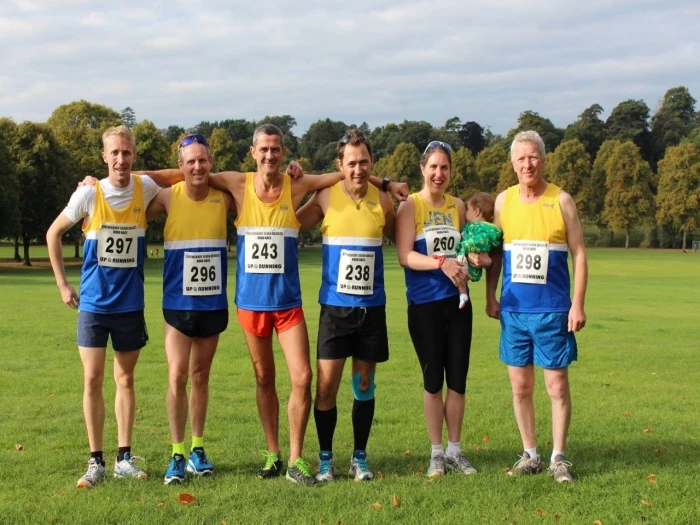 The Shrewsbury 'Seven Bridges' 10k took place on Sunday with a 'sellout' field of 351 runners on a warm and pleasant morning taking in a good stretch of the path alongside the river.
The winner, from Shrewsbury AC crossed the line in 35:31 with the leading Tattenhaller, Andy Sudlow, taking 6th place in 36:47. Other Tattenhall Runners were:James Jenkin 28th overall and 2nd MV55 (41:19); Rod Jones 59th overall and 5th MV55 (44:43); Martin Hilton 99th overall (48:41); Rob Webster 133rd 10th MV55 (50:19) and Jen Chambers 178th (54:32)
Apparently taking its name from the seven bridges it purportedly crosses during the race, in the opinion of the Tattenhall Runners surveyed, it must have been calculated using some complex arithmetical algorithm based on the number of bridges thought to have been crossed! Martin Hilton gave up counting after 3, Rob Webster thought there must have been at least 18 and James Jenkin can't remember crossing any!
In any event, everyone thought it a great race and much enjoyed the atmosphere.
A Bridge Too Far ? Never!!!!
The Runners
(left to right): Andy Sudlow- Rod Jones- James Jenkin- Martin Hilton- Jen Chambers +1(lovely addition) and Rob Webster