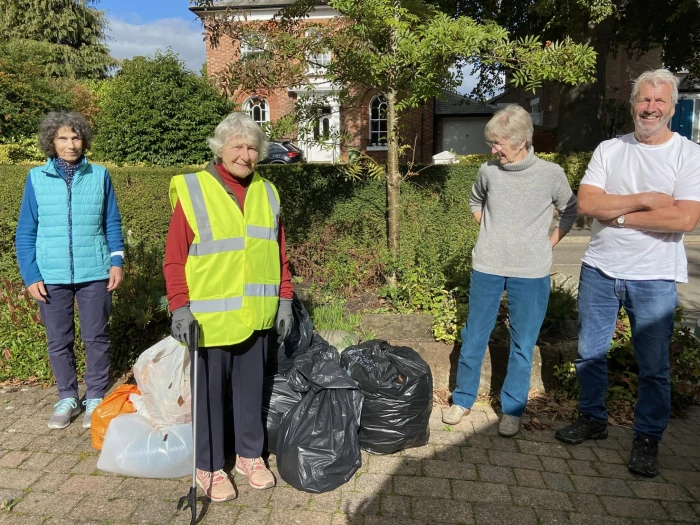 BIG GREEN WEEK€€A BIG THANK YOU TO OUR REGULAR LITTER PICKERS
At the end of the Great Big Green Week the regular litter pickers, who collect litter from 12 areas around the village, brought their litter collections together. This enabled us to see how much litter is still being dropped in a week in our roads and lanes.
A big thank you needs to be sent to them for their continued efforts. They are nine months into the first year of their agreement to litter pick certain areas of our village, hopefully they will continue to collect when the year ends but more litter pickers are always welcome please contact Ann Wright the Parish Council clerk at clerk@tattenhallpc.co.uk if you would like to help-equipment can be supplied.