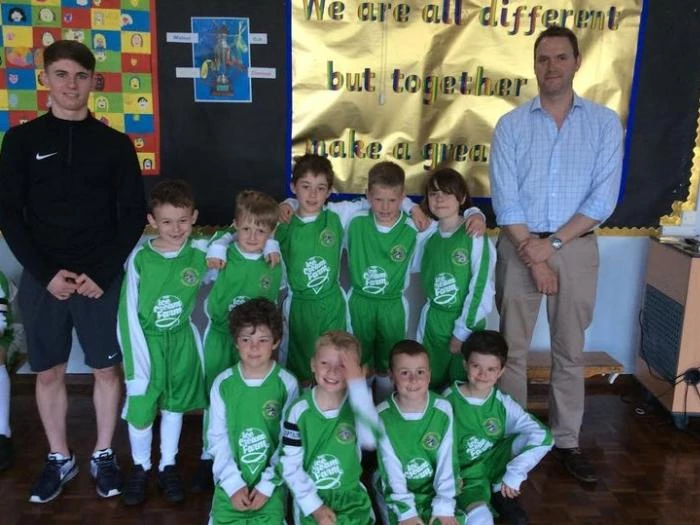 Tattenhall Park Primary School welcomed back Liverpool FC star and former pupil Ben Woodburn for a visit earlier this month.
An assembly marked the unveiling of two new football kits for the school's Year 3/4 team and Year 5/6 team.
The kits were sponsored by Cheshire Ice Cream Farm, and its director Jonathan Fell attended the assembly as a special guest.
Ben, Liverpool FC's youngest ever goal scorer, presented pupils with trophies won during this football season.
These included Chester School's League Winners and Chester U11 Cup Winners.
(image attributed to The Chester Chronicle)