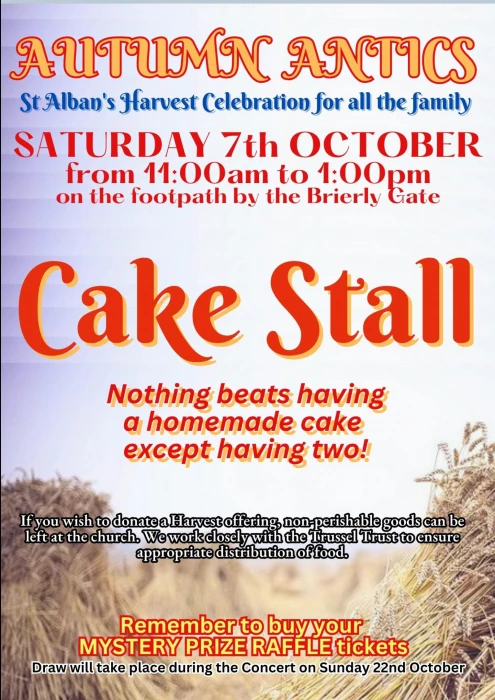 Autumn Antics – Cake Stall 7th October 11am-1pm
If you wish to donate a Harvest offering, non perishable goods can be left at the church until the end of October. We work closely with the Trussel Trust to ensure appropriate distribution of food.
Remember to buy your MYSTERY PRIZE RAFFLE tickets.
Draw will take place during the Concert on Sunday 22nd October.
WeLoveTattenhall