Sat 23rd Jan 2021

Overcast 3°C
The beautiful village of Tattenhall in Cheshire
Pat Black:
November 2016
We are fast approaching our second Tattenhall Village Hall 200 Club Draw.
This will be held on 3 December; just in time for Christmas!
However, applications to join the Tattenhall 200 Club close on 25 November.
We urge you to complete your application form as soon as possible; as they say, 'you have to be in it, to win it'!
So, click on the link below and there is the possibility of a 'win win' situation for our fantastic Barbour Institute facility and YOU!
Just download the regulations and application form and return it to us BUT please make sure we receive it before 25 November.
http://www.barbourinstitute.co.uk/wp-content/uploads/2016/08/200-CLUB-RULES-AND-APPLICATION-FORM.pdf
Good Luck to everyone.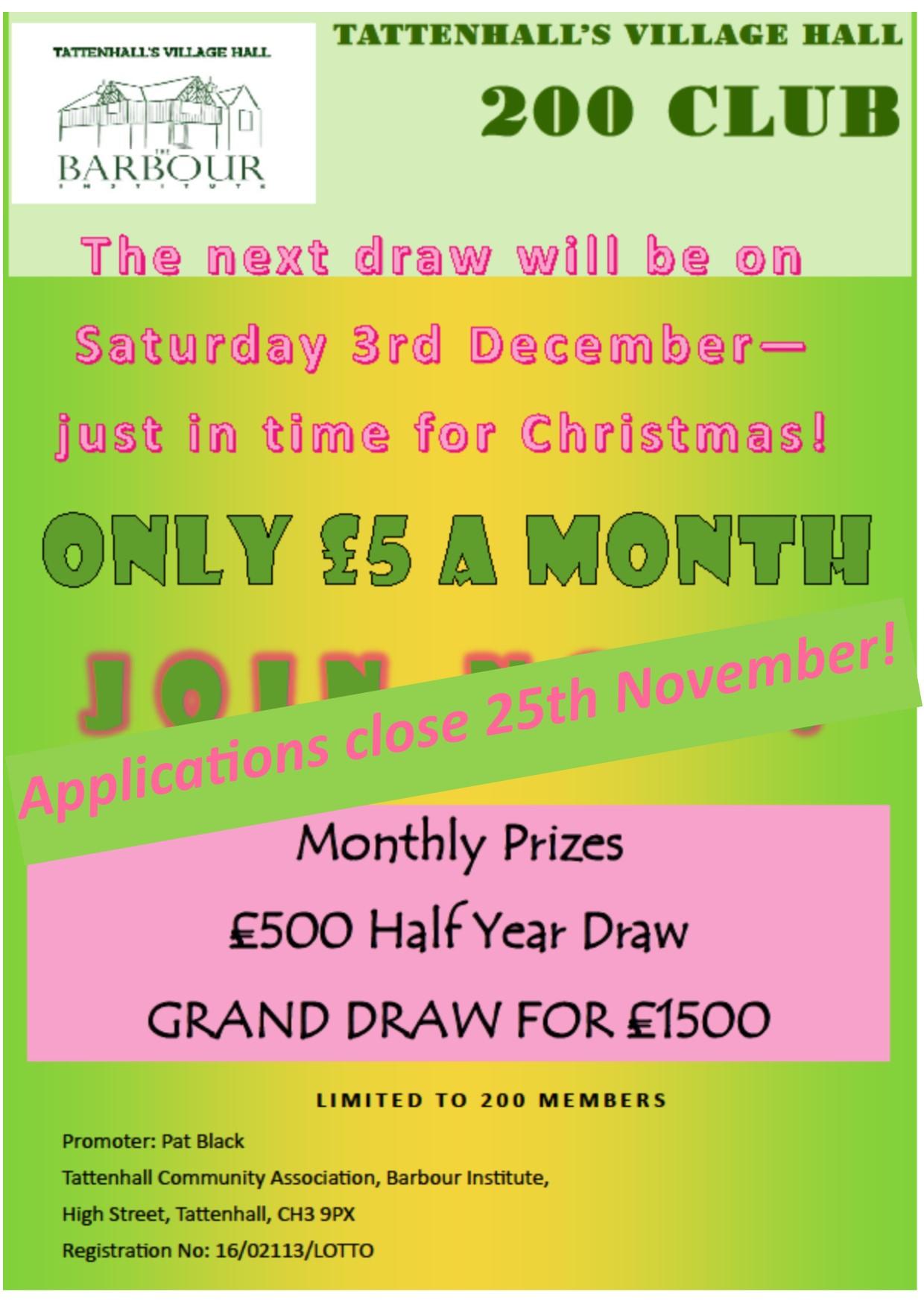 popular recent storiesAlso in the news