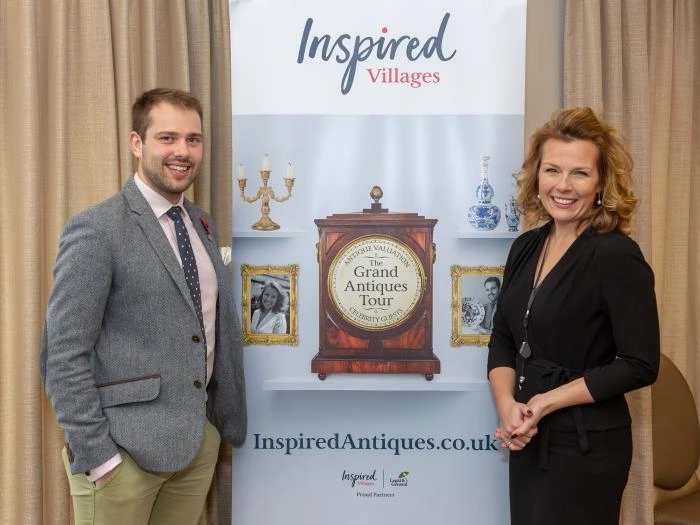 On Wednesday 6 March, BBC TV presenters, valuers and auctioneers Christina Trevanion and Timothy Medhurst will visit Gifford Lea!
Christina, known for her appearances on the BBC antiques programmes Bargain Hunt, Flog It!, Antiques Road Trip and Put Your Money Where Your Mouth Is, and Timothy, a regular on the Antiques Road Trip, will be at Gifford Lea from 10am-2pm.
Many of us are the owners of intriguing antiques and curious hand-me-downs or have collected quirky finds over the years. Residents of Gifford Lea and the surrounding area are invited to attend the event for a free valuation to see if they own a secret fortune.
Doors will be open from 9am and Christina and Tim will kick off the event at 10am with a talk about their
experiences of working with antiques and filming the BBC's popular antiques programmes – we are bound to
hear of some behind-the-scenes insights.
There will be two sessions of valuations, with a morning slot beginning at 10am and a second in the afternoon
at 12pm. Valuations will be limited to one item per person.
CLICK ON THE VIDEO to see the team at other Inspired Villages during their 2018 tour.
To express your interest, ring 01829 238 609 - we look forward to seeing you.