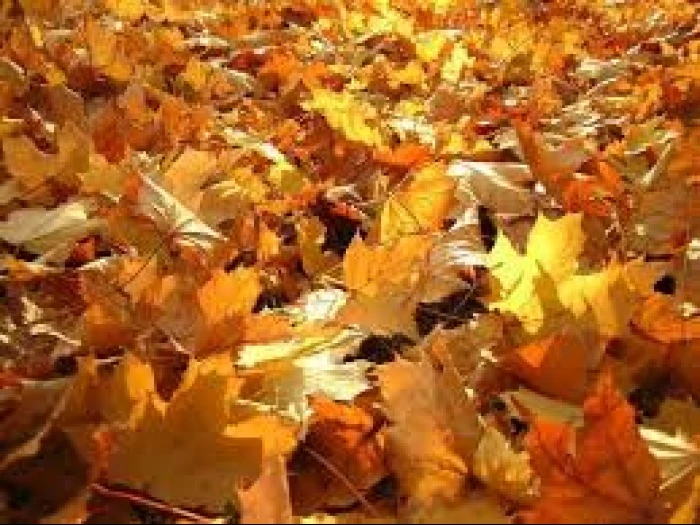 Having posted the piece on 'Poor Parking' earlier this week, compounded by surface water and sodden leaves (particularly on the pavements of Tattenhall Road adjacent to the school), and because we have received yet more emails on 'fallen leaves', this member of the Webteam decided to have a quick scout around the village to investigate the problem.
Without doubt, the area of Tattenhall Road which borders The Park is particularly hazardous with fallen leaves presenting a real problem on the pavements, at the kerbs/gutters and on the road itself. Furthermore, the leaves are obscuring the road signage i.e. the double yellow lines! Areas of Burwardsley Road too are deep with autumn's glory!
Whilst we have had quite the most spectacular riot of colour this Autumn, the most recent wet and windy weather has now created havoc throughout some areas of the village. Regrettably, not only do the fallen leaves clog up and cover drains, preventing rain water from washing away, but they form a slippery surface that also conceals potentially hazardous defects to the ground beneath, such as loose paving stones, pot holes or cracks in the pavement.
With this in mind, and because the collection of garden waste is not suspended for a couple of weeks yet, you might want to think about clearing some of your pathways – no-one wants a broken bone in the run up to Christmas! Tattenhall Online does not wish to appear controversial and is not instructing individuals to clear up the leaves, but it is very satisfying to get outdoors and to do some exercise as well as preventing risk. Nothing beats the beauty of a tree in Autumn but once those leaves are on the ground they can create a major problem – blocking the tops of drains, diverting water towards properties and creating potential hazards for all local residents.